Urns and Products
Urns and Products
The way you choose to remember your loved one—or yourself—should be as unique as the life it represents. Whatever you decide, there is a variety of memorial products that fits your needs and preferences.
You will need to select two containers: one to shelter and hold your loved one until and during the cremation and another to hold your loved one's remains after the cremation.
There are a number of ways to pay tribute to your loved one following the cremation. Some prefer to bring home an urn containing all or a portion of the cremated remains of their loved one, and many choose a permanent form of memorialization such as placement in a cremation garden or columbarium, scattering at a favorite or significant location, placing a small portion of the cremated remains in a piece of memorial jewelry or any combination of these.
Cremation Caskets and Containers
Many families who choose cremation wish to have a visitation with a funeral service before the cremation takes place. For services at which the body is present, we offer cremation containers, hardwood caskets and ceremonial caskets that will shelter your loved one throughout the ceremony and cremation process. These simple yet dignified containers are specially designed for cremation. Learn More.
---
Urns and Keepsakes
After cremation, an urn is needed to hold the cremated remains of a loved one. The styles and prices of urns vary depending on the type of memorialization a family or individual selects, such as burial, scattering or placement in a niche or home. For uniquely personal reasons, many families also choose to share a portion of the cremated remains with loved ones by keeping a small portion in a keepsake for posterity. Learn More.
---
Memorial Jewelry
Another option for remembrance after cremation is to retain a small portion of the cremated remains in a delicate piece of memorial jewelry. There are many items to choose from, including pendants and bracelets that can become a cherished heirloom for future generations. Learn More.
---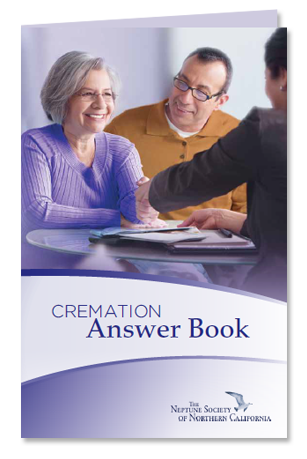 Contact Us Today for a Free Cremation Answer Book
Please complete the form to receive your free Cremation Answer Book.