Personalized Services
Personalized Services
No two lives are the same. Special places, things and the people we love make each of our lives rich and unique. Our custom funeral-planning program is designed to help make a final tribute a meaningful and lasting expression of a special life.
It's the story of a unique life…tell it your own way.
Gathering
Traditionally, funerals have been held in a place of worship or funeral chapel. Today many families are choosing to hold their services in places that have special meaning to them and their loved ones. Maybe it's a favorite fishing hole, the place where you first met, a special restaurant or the church where your grandparents married. Bringing loved ones together to remember someone in a place that was especially meaningful provides more than a setting for a service—it provides loved ones with an emotional backdrop to celebrate the things that made that life unique. To learn more, speak with one of our staff members today.
Remembering
A funeral provides more than just an opportunity for loved ones to honor a life; it also provides them with the chance to be actively involved in celebrating that life. No matter how or where you choose to remember or be remembered, think about those people who have made a difference in your life or the life of your loved one—people who have inspired, encouraged and loved.
Remembering through music.
Music is an ever-changing soundtrack to the story of our lives. It holds a special place in most people's lives and can bring about many personal emotions, images and memories. That's why music has always played a significant role in memorial services—often as a reminder of a time in life, of people, places and special moments. Think about what music has meant to you or your loved one and, whether it's favorite songs played as a recording or perhaps performed by a vocalist, choir or orchestra, we'll make sure that guests experience the music of that special life. Let us help you begin planning a unique, melodic tribute.
Remembering through tastes and smells.
Many of life's celebrations, both the ordinary and the extraordinary, center around food. There is a special bond and sense of comfort that come from sharing a meal. Many times, it's the food of our childhood, like the smell of the warm chocolate cake that mom baked for birthdays. As we grow older, special occasions are marked with the food we share and with flavors and aromas that evoke happy memories. Just as with other milestone occasions, food plays an important part in a memorial celebration. That's why many of our funeral homes provide reception facilities on-site and off-site where families and friends can gather and remember through the sharing of a special meal. To learn more about our reception facilities, catering options or special celebrations, please call us today.
Tribute
For our future generations.
Whether your preference is aboveground entombment, in-ground burial or cremation memorialization, there is no better way to express the high value you place on family heritage, tradition and closeness than to make a cemetery-property selection as a family. Options such as family estates and private family areas allow you to designate a place for future generations to gather and remember. Once you have selected your property, we can help you explore the tremendous range of memorial options that will complement your choice and complete your legacy to your family and its history. To begin building your own family heritage, call to speak with a counselor today.
Keepsakes
Just as a picture is worth a thousand words, a simple object can trigger a thousand memories. That's why many people ask us to help them create a special keepsake for friends and family to take with them as a lasting memento. Like the service, the keepsake you select can be a reflection of the life lived. Sometimes elegant or artistic…sometimes whimsical, keepsakes are always treasured because they are a special reminder of a life well-lived. There are many one-of-a-kind keepsake options available.
Leave a Legacy
Establishing an endowment or charitable cause is also a wonderful choice for those who want to be remembered through good works done in their name. Let us help you explore the many ways to create a timeless tribute.
Make your wishes known.
Now that you've begun to think about how to tell the story of your lifetime, it's important to share your own wishes with your family. Preplanning allows you to give a priceless gift to your family.
---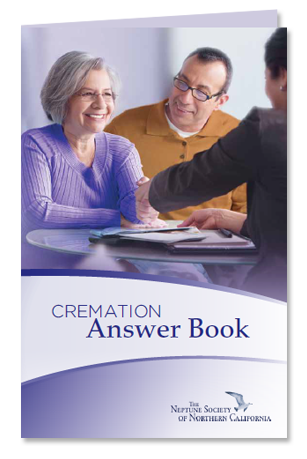 Contact Us Today for a Free Cremation Answer Book
Please complete the form to receive your free Cremation Answer Book.