Your Options
Choosing a Cremation Provider
Choosing a cremation provider is an important decision—one of many to be made when considering cremation. Whether you need immediate assistance because a death has occurred, want to plan for a death that may be close-at-hand or are interested in learning more about the many advanced-planning options available, it's important to choose a cremation provider that offers support, guidance and the ability to meet your needs.
Things to Consider When Choosing a Cremation Provider
Whether you choose our facility or another, we offer these helpful tips to ensure your family receives the best service possible:
Does the facility own its own crematory and is it reputable?
At Neptune Society of Northern California, all cremations are performed by highly trained professionals at crematories owned and operated by us or our affiliates.
Does the facility follow state and federal regulations?
There are rules and regulations for cremation providers that may vary from state to state. When making this important decision, investigate the specific regulations, certifications and regulatory inspections required by that state. The location you select should be in compliance with all state and federal regulations.
Are the staff caring and knowledgeable?
Many families have little or no experience in planning a cremation, with or without a funeral. There are dozens of items that must be taken care of when a loved one dies. It's important that the cremation provider you choose has an experienced and thoughtful staff who will take the time to explain your options, work within your budget and answer any questions you may have. Your family should feel comfortable with the people you work with and the choices you make.
Will they provide an itemized list of prices?
Cremation providers are required by law to provide consumers a price list of the services and merchandise available and an itemized list of the services and merchandise chosen. You should be wary of a cremation provider who is reluctant or unable to provide this information.
Will they accommodate your needs and requests?
The cremation facility you choose should be both willing and able to work with you and your family to accommodate your special needs. This might involve your choice of memorial service location or time, special religious or military needs or simply a personal preference about the way you'd like to remember your loved one or be remembered.
You can be certain that we will always treat your loved one with dignity and respect while he or she is entrusted to our care. We follow the chain of custody of your loved one by documenting and recording each step so that your loved one is safe and secure throughout the entire cremation process. Our facility adheres to all state and federal regulations and conducts our own internal compliance-inspections.
We invite you to visit or call us at any time to learn more about our location and operations.
---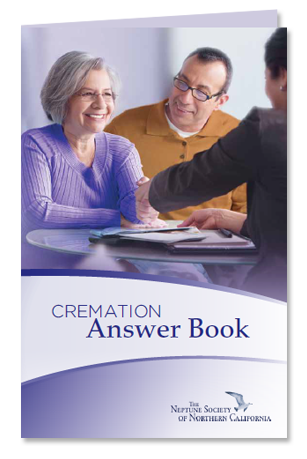 Contact Us Today for a Free Cremation Answer Book
Please complete the form to receive your free Cremation Answer Book.