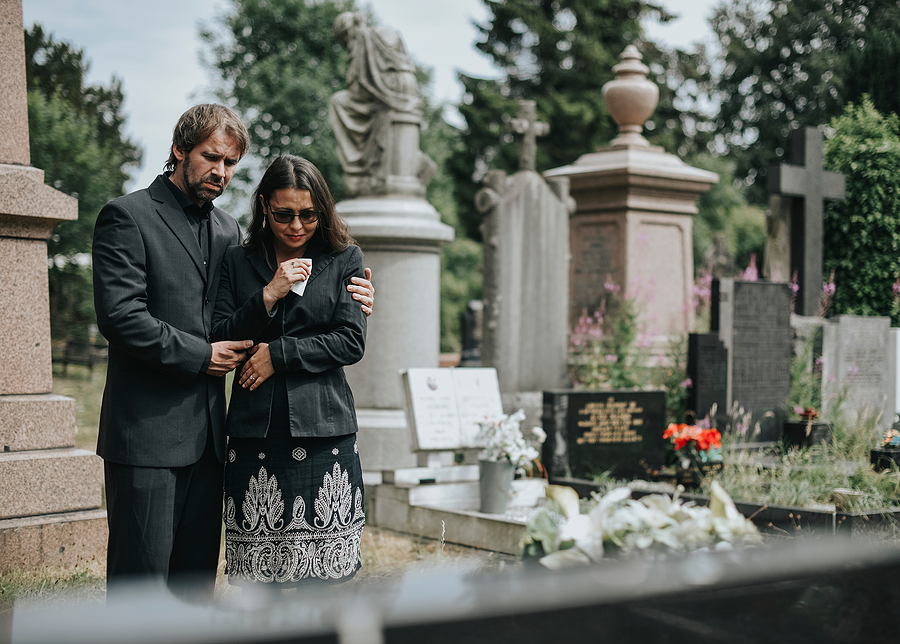 ---
One of the most difficult times for finding the right words would almost assuredly be at a funeral or visitation. Not only is this a time of sorrow and grief for the family and loved ones but it is a highly emotional time of instability or insecurity. Finding the right words to say can seem almost impossible, especially for those who just don't know what to say.
Sometimes Words Are Unnecessary
There are times when just a personal presence can mean a great deal to a grieving person. The presence of friends and extended family can be an incredible source of comfort for those in sorrow. Sometimes when words just do not seem to come, take time to either hug the person or put an arm around them to let them know you care. Another way to help those who are experiencing sorrow is to cry with them. People will not necessarily care about what you say when they know that you care about them.
Sometimes a Few Words Can Make a Big Difference
Instead of worrying about saying a great deal to someone, focus on one main statement. Remember to let your words reflect how you feel about the person who has passed away and how you care for those who have been left to pick up the pieces.
Here Are a Few Phrases That Work in a Funeral Setting:
I am so sorry for your loss
(insert name of the deceased) was an amazing person we will miss them
I am praying for you
I am here for you if you need anything
Is there anything we can do for you?
Offer Assistance
Many times during a funeral people will offer to assist the grieving family. These are surely acts of incredible kindness but they are merely words until action is put with them. Be sure to follow up on any kind of offer of assistance. For example, most people send food to assist grieving families. Others may volunteer to help run errands or take care of the home, pets, or small children. Doing something is better than doing nothing at all. Let the family or friends know that you are there for them.
Send Flowers
Flowers are an extension of compassion and care toward the family. These can easily be ordered online and have delivered to the funeral home or the family's home. The arrangement does not have to be elaborate to communicate care and compassion. There are times that families do not wish to have flowers and request that flowers not be sent. Sometimes flowers are not necessarily the best choice. A donation to the deceased's favorite charity or community organization can be an equally as condoling.
Remember when you go to a funeral or visitation the goal is to help those who are hurting with your presence, with your words, and with your compassion.
Planning a Funeral? The Neptune Society of Northern California Can Help
It can be difficult to find the right words at a funeral or visitation. At The Neptune Society of Northern California, we offer simple and affordable cremation services for you and your family.
We provide information on what happens after death as well as memorialization options that will help you honor your loved one in an appropriate way; no matter their faith or wishes. If you need more information about our process, please contact us today!
The Neptune Society of Northern California has provided a simple and affordable option for more than 125,000 Californians who prefer cremation as the dignified and ecologically responsible alternative to traditional final arrangements. Contact us online or browse our locations to contact a representative.
---
Category: Supporting A Loss.