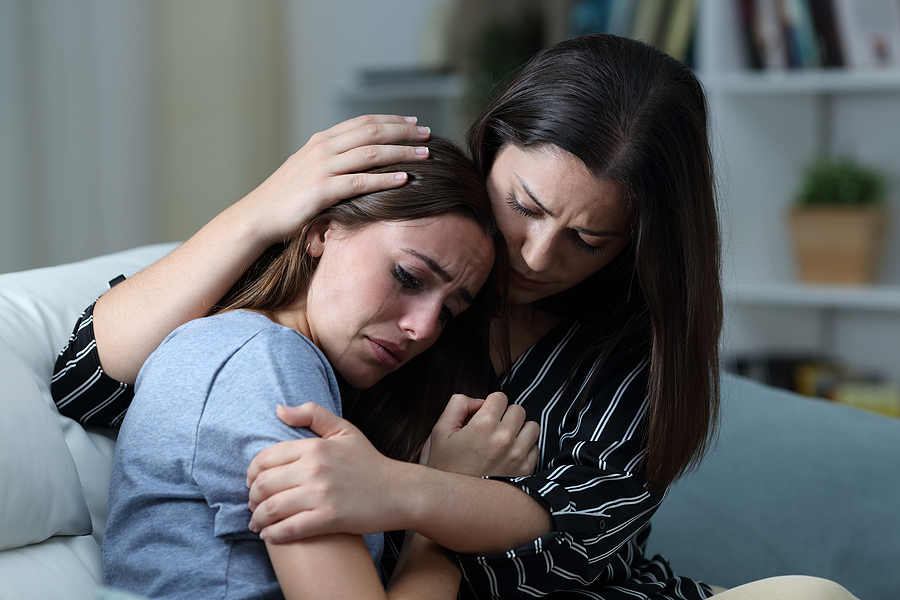 ---
When a person you love is dealing with a loss, the most important thing you can do to help them through the grieving process is to accept that everyone grieves differently, and that there is no right or wrong way to grieve.
Everyone handles death in different ways. Some people cry, while others hold it all in. No matter how they choose to express what they are feeling, it's important to make yourself available to them- whether it's a shoulder to cry on, a ear to listen, or just to help them take their mind off of things.
Here are some suggestions to help you be a better friend, daughter, brother, or colleague to someone who is hurting.
How You Can Help Someone Who Is Grieving
Above all, let the grieving person freely express the emotions that they are feeling. Let them cry, yell, or complain, or just let them talk for endless hours about how much they loved their best friend. Listen contently. But, do not judge and do not freely offer up advice unless you are asked.
Reminisce About Their Loved One With Them
Find opportunities to focus on happier times. Share stories that brought them joy and happiness. Recount old times. Finding opportunities to help them focus on the happier memories will act as filter to process the emotions that they are feeling.
Make Some Comfort Food
What else should you do to comfort a grieving friend or family member? Go over to their home and cook dinner for them. Cook a large meal that it can be eaten for several nights. Either cook the meal there or cook it at home and take it over.
Serve the meal to the friend or family member to make sure that they eat. And, if you are able, stay and eat with them. Eating alone can be a painful reminder of their loss.
Help Tidy Up
Clean their home. Many times, when someone has lost someone they love, they stop functioning for awhile. Do some laundry, clean the kitchen, or take out the trash. Make things look a little brighter and nicer, and smelling better. Bring in a new plant to spruce things up.
Try To Get Them Out of The House
If the grieving person is willing, get them out of the house. Home can be a constant reminder of their loved one. Get them out by going for a walk, to a movie, or to a restaurant. Creating a new routine can help bring a new sense of normalcy into their lives.
You Can Make a Difference For Someone Who Is Grieving
You may not know what to say or do when someone is grieving the loss of their loved one, but there are plenty of ways you can help them. For example, cooking dinner for them and doing chores around the house will show that they're cared about.
If they need company while running errands such as getting groceries or simply going for a walk, be willing to accompany them anywhere. The most important thing is showing empathy by listening without judgment.
Compassion, kindness and empathy can help heal someone who has experienced a devastating loss. If you know someone who has experienced the loss of a loved one, consider reaching out to them. Simply offering your support can make all the difference for those who have lost their loved one.
The Neptune Society of Northern California has provided a simple and affordable option for more than 125,000 Californians who prefer cremation as the dignified and ecologically responsible alternative to traditional final arrangements. Contact us online or browse our locations to contact a representative.
---
Category: Supporting A Loss.