Plan Ahead
Why Plan Ahead?
Like many things in our lives, we anticipate and plan for many of life's most important events: our wedding, our first home, the birth of our children, family vacations and retirement. We plan ahead so that we can anticipate our family's needs and make sure that all the details are handled. So, why do so many people leave life's most significant event to their loved ones to plan during a time of sadness and distress? Doesn't it make sense to plan your funeral, cemetery or cremation arrangements ahead of time so that your family won't have to?
You see, when you plan ahead, you can:
Help ease your family's emotional burden
We all want to protect our family and loved ones from unnecessary emotional hardship. Preplanning helps you to protect your loved ones from the stress of making difficult funeral and financial decisions at a time of emotional upheaval. It also helps to eliminate emotional overspending by removing the guesswork about what you would have wanted.
There are an overwhelming number of things that must be done in the hours, days and weeks after a death occurs: permanent decisions have to be made in a very short period of time, documents have to be located, and people and companies notified.
The good news is that you don't leave your family the pain of making critical decisions when they are least prepared. When you preplan ahead of time, your family won't have to guess and make hurried decisions that they can't undo.
Avoid difficult decisions at a stressful time
If you received the call today that a loved one had passed away, would you know what to do? Few of us would. But what if some of the most difficult decisions you or your loved ones would ever have to make could be made in advance, at your own pace and in the privacy of your own home?
We all realize that the best decisions are always those that are made calmly, rationally and with ample information at hand. That's why it makes such good sense to plan ahead and take care of as many of the decisions as possible so that difficult choices won't be left to the ones you love the most.
Ensure that your wishes are known
At some time or another, most of us have probably talked or joked with others about what type of funeral we might have. But would your loved ones really know what you would have wanted? When you think about it, it just makes sense to take the time to make these important decisions now, together with the people you love, so that there will be no confusion about your wishes.
Invest in some peace of mind.
Prearrangement provides you and your family with many important benefits. Once you've made your final wishes known, you can safely store, in a single, convenient and secure location, everything your family and loved ones will need after you're gone. Your family will know just where to look and what to do. They won't be left trying to figure out what you would have wanted.
Receive some good advice.
As simple as this plan is, we make it even simpler. Just call us or fill out the Contact Us form here for further information. We'll show you the alternatives and help you determine your priorities. You'll receive all the information you need to make sound choices, confidentially and in the privacy of your own home.
---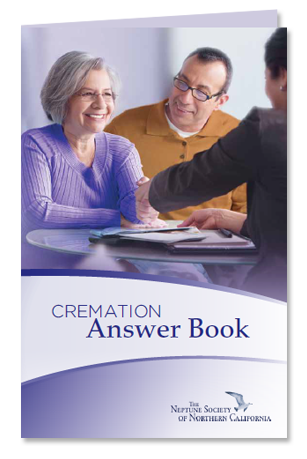 Contact Us Today for a Free Cremation Answer Book
Please complete the form to receive your free Cremation Answer Book.