---
Neptune Society of Santa Rosa
1455 B2 Santa Rosa Avenue
Santa Rosa, CA 95404
Call Now: (707) 525-9700 or (800) 229-5719

Office Hours:
Monday-Friday: 8:30AM-5PM
Saturday-Sunday: Closed
---
Neptune Society of Northern California in Santa Rosa proudly serves families in the Santa Rosa area. The office works to provide simple, affordable and dignified options to families who choose cremation as a final arrangement.
Our Santa Rosa, California location offer a variety of cremation and funeral services ranging from prepaid plans, immediate need arrangements, and personalized memorialization. If you have questions regarding our services, our professional and caring staff would be glad to consult with you or offer resources to help you plan and choose the right cremation and funeral services for you and your loved ones.
The death of a loved one can be one of the most difficult times during our lives. Funeral costs can be expensive and costs continue to rise. Pre-planning with Neptune Society of Northern California gives you and your family peace of mind knowing you are easing the burden of expenses at the time of passing.
Additionally, our Neptune Society of Northern California locations offer scattering services with The Naiad, urn selections, and niche placement at The Columbarium. To learn more about our services, contact us today.
Our office is conveniently located at the heart of Santa Rosa, California, just off of (Highway 101 and Santa Rosa Avenue/Corby Exit). We are open Monday through Friday from 8:30AM to 5PM, and closed on weekends. Our office serves Sonoma, Mendocino, and Lake counties.
We believe joining community events and programs is one of the most important ways we can connect with the families we serve. We work closely with hospices, health organizations, hospitals, and senior communities in Santa Rosa to provide information about our services. For information about upcoming events and programs, you may call us at (707) 525-9700.
---
Recent Testimonials
Neptune Society was chosen by wife and they helped us with her passing. I have also joined to get their help in making my arrangements for our family.
Steve A.
Santa Rosa, CA
My son died unexpectedly after a very short illness. I contacted Neptune's Santa Rosa office and though he hadn't made previous arrangements I was treated with the utmost courtesy and kindness and was immediately comforted by the thoughtfulness and caring manner as details were taken care of. I will forever remember and be grateful for their tender, loving care.
Mary D.
Santa Rosa, CA
From the moment I stepped inside, these people were wonderful. My service provider was deeply caring, authentic, effective and able to hear my needs clearly and respond appropriately. My husband had died two days prior, dying in his sleep with no warning at all. He left no plans for his death. Needless to say, my shock and grief left me nearly nonfunctional. My Neptune agent gently, kindly guided me, and what might have been an overwhelming meeting turned out to be comforting, grounding, and healing in its way. This was a perfect experience.
Elizabeth S.
Forestville, CA
My mother wanted her ashes spread in the San Francisco Bay near the Golden Gate Bridge. She mentioned that she thought Neptune Society might provide that service. My sister and I made an appointment with Neptune Society and we met with Michelle Farley and her team. They were kind, sensitive, and helpful throughout all of our business. Michelle determined our needs and made excellent recommendations. We were satisfied in every way. I would not hesitate to recommend Neptune Society, Michelle Farley, and her staff to anyone… Thank you for everything!
Robert W.
Santa Rosa, FL
The staff at the Neptune Society went above and beyond to help us during this time. We appreciate everything that they have done.
Lori R.
Santa Rosa, CA
I have to credit my mother for signing up with the Neptune Society in the first place. When she had done it twenty years before her death, she told me I'm doing this for your kids to make it easier when I pass. She was so right. The NS picked her up within three hours of her death even though she was in Ukiah. After that, they took care of everything. The cremation, the spreading of the ashes and keeping us informed of everything along the way. Thank You, Michelle and team. My wife and I will be signing up ourselves.
Kep
Santa Rosa, CA
Michelle was very compassionate and wanted to make sure we knew what the procedure was. She made us feel like we made the right decision with laying our loved one to rest. We really appreciate everything she did for our family. Michelle Thank You So Much.
Shaniaa T.
Santa Rosa, CA
I have to say that my visit with the Neptune society was excellent as it can get. My stepfather passed away September 2017 and the rep Mia Keys was there to guide us every step of the way. From the paperwork, to picking out our urns it was a piece of cake. I have never had to do something like this before but it felt like I have done it numerous of times.So thank you Mia and the Neptune Society Of Santa Rosa for all of your help and dedication you guys have put towards a hard and sad time like this.
Frank P.
Vallejo, CA.
My sister and I had our mother cremated through The Neptune Society.
From the moment we met with Samantha, an employee there, we were treated wonderfully. She was kind, compassionate and caring. Whenever we needed to speak to her on the phone, she immediately called us back if she was unable to answer. She explained the process in perfect detail and we were pleased with the cost.
Thank you for making our sad task easier than we had thought.
Carol M
Petaluma, CA
I would really like to thank Mia at the Neptune Society. She really went above and beyond the call of duty to help us. We really appreciate you Mia. You are an amazing person!! Again, many thanks!
Debby K
Petaluma, CA
"I would really like to thank Mia at the Neptune Society. She really went above and beyond the call of duty to help us. We really appreciate you Mia. You are an amazing person!! Again, many thanks!"
Debby K.
---
Take a Virtual Tour of Our Office
Use your mouse to click the arrows in the photo below to move around our office.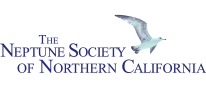 Becky Dietrich
is a wife and mother, and grandmother to seven stunningly great children. She is a football fanatic, loves chick flicks, books, antique street fairs, and hospitality. After four decades in interior design and furniture sales she is delighted to again be selling something she is personally passionate about – prearrangement cremation plans. Originally from Seattle (so guess which team she roots for) she and her husband moved to Santa Rosa in 2010 for the sunshine, the wine, and the glorious scenery. She loves sitting across from people, learning a bit about their lives and their families, and watching them sigh with relief when they have made certain that when they pass their final wishes will be honored, and their families will be spared potential emotional chaos and financial duress.
---
In The Community
We enjoy participating in community and volunteer events, and getting to know you! Check out what we've been up to by following our Facebook posts. You can like us by clicking the Facebook "Like Page" button below. Follow us on Instagram and Twitter too.