Neptune Society of Northern California - Sacramento
5213 Garfield Avenue
Sacramento, CA 95841
Call Now: (916) 338-1111

Office Hours: Open 24 Hours
FD#: 1335
---
Our Sacramento, California office is located at the corner of Garfield and Madison Avenue, with easy access from I-80 or Dwight D. Eisenhower Highway.
Serving families in Sacramento and surrounding counties does not end within our office. We extend our services to the community by participating in a variety of events and programs such as annual health expos, fundraisers and other events. We work in partnership with hospices, health organizations and senior communities to provide information about our services. To learn more about our upcoming events and programs, please contact us at (916) 338-1111.
With a combined 47 years of experience on our team, our office serves the following California counties: Sacramento, Placer, El Dorado, Nevada, Alpine, Yolo, Yuba, and Sutter.
---
Recent Testimonials
Getting this pre-need service set up was easy and quick. I was not pressured at all. Highest rating.
Susan P.
Sacramento, CA
All I can say is Diane was very helpful and made me very comfortable.
Barbara P.
Sacramento, CA
The entire process was very intimate, personable yet professional. Our agent was very soft-spoken, knowledgeable & helpful. From other family members' personal experiences shared, we concluded with our own deductions & decided to use Neptune Society for our end-of-life service!
Jorge C.
Sacramento, CA
Savannah is wonderful! It's so hard when your loved one passes and she made the grieving easier with her compassionate way and excellent communication.
Laurel M.
Sacramento, CA
I never thought this part of planning for the future could be this easy. Neptune gave me the chance to do this without breaking the bank. Their products and customer service are second to none. I don't plan on going anywhere anytime soon but Neptune gave myself and my family peace of mind when the time does come. I can't thank them enough!
Mike A.
Sacramento, CA
The Neptune Folks did a great job. All of them were so kind and empathetic. They never pushed, but helped us thru the process.
Rocky A.
Sacramento, CA
Joanne the representatives were very friendly & patient when answering all the questions I had regarding the pre-arrangement plan, and it put my husband and my mind at ease now knowing our children wouldn't burden with this. My sister recommended Neptune Society and I am so glad that I listened to her.
Barbara P.
Ssacramento, CA
Met w Jason in Sacramento. This is a tough thing to do, but Jason guided us through tough decisions. He answered every question in an empathetic way. He is a true professional and hell of a nice guy😁 Neptune is very lucky to have him.
Diane S.
Sacramento, CA
The folks at the Neptune Society were helpful, respectful, and caring. I appreciate everything they did for us.
Dwayne C.
Sacramento, CA
I highly recommend Neptune Society.
Shannon O.
Sacramento, CA
Our son passed away unexpectedly in Sacramento during the COVID lockdown. We had traveled 2 1/2 hours from Gilroy to be with him in hospital.
I contacted Neptune Society on Monday while he was still in palliative care and was assured that all would be taken care of when we needed them. He passed away just after midnight on Wednesday. The hospital had me sign a release with " Neptune Society" written into an otherwise blank form, and we returned to the hotel exhausted and in shock. The next morning, John called me from Neptune Society to assure us that our son was in their care and to explain the next steps.
Everything was handled professionally and with the utmost sensitivity, including processing all necessary paperwork with state and county offices.
David H.
Sacramento, CA
While in the ER with my mom and hearing her diagnosis of Peritoneal Cancer and after the shock, the very first thought I had was "thank goodness mom has Neptune". It took off so much stress making it possible to focus on being with her. 5 months later, they came to get her and then allowed us to get simply wonderful pieces to have her with us forever. I can never say enough how wonderful the Neptune Society is.
Lisa J.
Woodlands, CA
I recently purchased the $3,100.00 Cremation package on the Monthly payment plan through Jason ** in Sacramento Ca. I was very pleased with his service and manner in which it was presented. Has provided me with much peace of mind knowing that my daughter will be able to take care of my final arrangements with little to no worries or difficulties. Thank you.
Larry O.
Citrus Heights, CA
Everyone at Neptune Society that handled my mother's remains, from those that picked her up to the person who gave her back to me, was sensitive, caring, and very professional. I would certainly choose them again and am glad my mom chose them to handle her final affairs. Thank you.
Laurie c.
Woodlands, CA
The representative was helpful and thorough. The information that was provided was clear and detailed. Followup and contract were explained and professional. The process and future security provided by this experience were very worthwhile and comforting. Hopefully, more individuals will take the initiative and steps.
Gloryanne B.
Grass Valley, CA
Contacting and talking with the Neptune representative in our home was easy, thorough, low pressure and accomplished what we wanted to pre-plan our cremation. We wanted to cover ourselves when traveling and have minimal impact on our family at our time of passing.
Sandra M.
Davis, CA
The people at the Sacramento office were so nice, concerned about the situation and very professional. They let me know, at every step of the way, how things were progressing. I will be using them again for sure, although hopefully not in the near future. Thanks again Neptune Society of Northern California-Sacramento.
Tom R.
Sacramento, CA
Very professional, everything went very smoothly.
Steve R.
Sacramento, CA
Our family experienced a relatively quick decline in health with a family member. We knew we would need assistant with last minute planning.
We made a call to the Neptune Society /Sacramento. A representative came to the hospital within 1.5 hours to meet with ya.
A full explanation of options was provided-no pressure- including pricing, next steps, ongoing support, etc.
Our loved one passed with the hour and we had peace knowing we would be cared for.
Communications started immediately. Our family member was cared for respectfully. All necessary and promised actions were provided as promised
A beautiful memory box was delivered to us within the week, with votive candle and memory tablet, thank you cards and cremains box. They are beautifully packaged and truly lovely
Follow up has been so appreciated including transfer
Special thanks to Bob (sales), Jacquie (follow up care) and John /customer care.
We will be forever grateful for you care and service.
Talis H.
Folsom, CA
Neptune Society was efficient and courteous. They took care of all the details throughout the whole process.
Vernon H.
Sacramento, CA
Jamie Craig is an excellent example of someone who helps make a devastating situation into one that is filled with care & truly makes you relaxed & calmer and able to deal with the death of a loved one. She is very knowledgeable in asking the right questions.
The way everything just wraps around you when you walk in is very comforting. The cremation bedroom addition is amazingly comforting. The facility and rooms were clean and professionals.
Thank you,
Chris L.
Sacramento, CA
John,
I wanted to thank you for making my father's transition so seamless. My Brother Craig also praises all your kind efforts.
Thanks again,
Jeff
Jeff S.
Sacramento, CA
THANK YOU!!! Jamie made an extremely devastating day pleasant and handled everything with such dignity and grace.
Cindy S.
Cindy S.
Sacramento, CA
Jamie,
I hope you enjoy what my beautiful daughter created. Your company has been amazing throughout.
Thank you,
John
John N.
Sacramento, CA
My husband passed away on December 10th, 2018. We had purchased your services many years ago. I have been extremely pleased with your services for my husband. Everything has been handled in a timely and efficient manner.
Yesterday my family and I traveled to San Francisco and boarded the Naiad at Pier 39. Captain John Whitehead who carefully explained the entire service greeted us. The Air Force performed their ritual including a three-gun salute. We were very fortunate to have a beautiful and relatively calm day for the service.
My Family and I extend our very special thanks to Captain Whitehead for his caring, sincerity and professionalism in handling the scattering of my husband's ashes.
Sincerely,
Jean P.
Jean P.
Sacramento, CA
We purchased our membership in Washington but didn't need the service till after moving back to California. Your Sacramento office was very professional and competent. They were very supportive, and efficient in performing their job.
Joy R.
Rancho Cordova, CA
Amazing customer service, they truly cared about my loved ones. They stayed professional, curious about my needs and needs of my loved ones who passed. No pressure,
The process was easy and they explained everything so I can move on in my personal loss. I wouldn't go anywhere else, thank you, Ms. Craig, for what you did for me and my family. You are truly an angel.
Christopher L.
Sacramento, CA
They helped lay our mother to rest. Keep in mind this is a business and just like many businesses they can get very VERY busy. I just wanted to reach out and leave a good review. If you are going through Neptune Society be patient if they are really busy they deal with hundreds of deaths per week/month so just be diligent and follow up with them because they are doing what they can to help with the process of laying your loved ones to rest while assisting hundreds of other families at the same time. But do consider going through Neptune Society because you will be in good hands ♡
Elizabeth R.
Sacramento, CA
My family had the greatest experience with Neptune Society of Northern California even if we bought the package in Florida in 2013. When my husband passed away, Wayne and Gordon were so professional in handling my husband. The next 2 days, Jamie Craig set an appointment and discussed Allan's wishes and she took care everything since Allan was a retired Army Vet. It makes grieving less difficult when people around us are very supportive during the time of loss. I give them a 5 star for I am a satisfied customer and they made the final arrangements so easy. Looking forward to the final rites for my husband's burial on a later date. Thank you to all the staff for all your support.
MaLolita T.
Roseville, CA
My wife and I just purchased these plans as a service to our kids…they now know what our wishes are for all 4 kids to see clearly and everything is paid for in advance. Whereas, I hope to have another good 10 years…life/death is unpredictable. A friend is registered with NS but didn't buy the prepaid cremation service, as we did. She said her next of kin could pay at that time out of the inheritance. My observation…it doesn't matter how much they will eventually get…what if they don't have enough money when you pass and it takes a month to get any money that doesn't help…We travel- so it includes pre-paid shipping us home from anywhere in the world. Good rep.
Robert W.
Sacramento, CA
The most amazing people… They took loving care of my husband's remains, always called me with updates, kept every promise made and were compassionate when I needed them most. I highly recommend the Neptune Society of Sacramento. Jeanne S Sacramento Ca
Jeanne S.
Sacramento, CA
"My mother's death was at the hand of someone else, so to say the least it was unexpected. I am so glad that I chose the Neptune Society to take care of my mom's last request. I worked with Jackie who was amazing! Jackie helped me through the most difficult time of my life and I couldn't have done it without her. I would recommend their services to anyone and everyone." –Kristin R., Sacramento, CA
Kristin R
Sacramento, CA
"We just wanted to say what an AMAZING job Michaela did for us during this difficult time of losing our father. And we have to add that Jackie was wonderful too! She went above and beyond… Kept the lines of communication open every step of the way, had compassion and truly felt her being so caring! I would recommend her and Neptune Society to everyone! As hard as this was for us, she did a great job making it comforting instead." –Mark T., Sacramento, CA
Mark T
Sacramento, CA
"I knew my dad had Neptune in place from years ago, as my brother had dealt with our stepmother's passing, and he was very favorably impressed with Neptune 15 years ago in the SF Bay Area (where services were contracted.) So when I picked up the phone upon dad's passing, I thought it would be well-done, but it was even better than I expected!
Bryan Anderson at the Sacramento office made the entire experience turn-key, from retrieval of dad's body to scheduling the scattering. His staff was empathic and professional, and the boat crew was simply superb. The sales professional (whoever it was from long ago) who worked with my dad made sure the package would fulfill future needs, and so I received all the necessary documents as promised in a timely fashion. Bravo!" –Michael A., Folsom, CA
Michael A
Folsom, CA
"Jackie is incredible, I recommend you request her if you choose to use Neptune. My family has used this location for 3 additional family cremations as well. Always satisfied with the service. Thanks Jackie!!!!" –Bobby R., San Francisco, CA
Bobby R
San Francisco, CA
"Dearest Jamie and John, thank you, again, for your genuine care and compassion with the final journey of our Mary Poppins' mom. Understandably, our family is forever grateful for your personal touch, your sensitivity, and your warmth, sensitivity and warmth that will help others for a lifetime.
"Those beautiful qualities, therefore, qualify you two for Laura's special dispensation into the Superhero Academy for meritorious service. You, Jamie, spectacularly personify Wonder Woman, a figure of moral integrity, who saves others with her golden bracelets, not so unlike your own golden hair that encircles your beautiful face like a halo. Even Wonder Woman's golden lasso reflects your amazing power to stay connected with a family in grief by roping them into a perennial hug for eternity.
"You, John, are also equally heroic. I shall ever envision you as The Green Lantern, green an archetypal symbol of nature, a symbol of healing, and a symbol of God's beauty. And like a beacon of hope, you shine a lantern on a loved one's life, providing comfort to his or her family, shingin a lamp unto their feet like a candle in a cathedral.
"You two, my precious dynamic duo, not only have lovingly sent my beloved mother to somewhere over the rainbow, where she smiles for eternity, but also have enabled our family to grieve in glory.
"Be happy and be healthy and, of course, keep making the world a more beautiful place."
Laura, a.k.a. Batgirl
---
Take a Virtual Tour of Our Office
Use your mouse to click the arrows in the photo below to move around our office.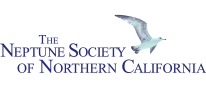 Kerri London
Service Manager
---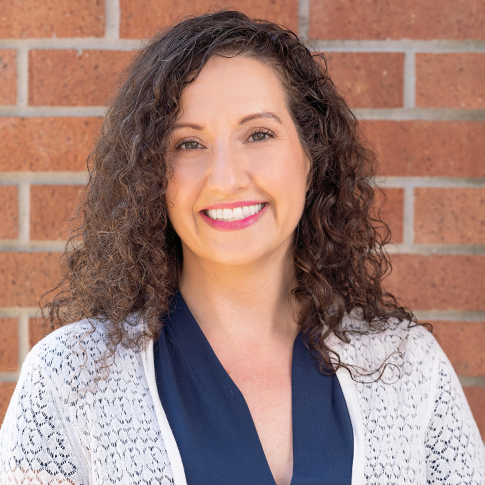 Savannah Hall
Service Manager
Savannah Hall was born and raised in Fair Oaks, CA, before moving to Idaho. Her career in funeral service began in 2007. She got a degree in Mortuary Science at Arapahoe Community College in Littleton, CO, and moved back to California in 2011, where she worked with our partner organization managing Sacramento-area funeral homes. In October 2021, she joined the Neptune Society of Northern California.
---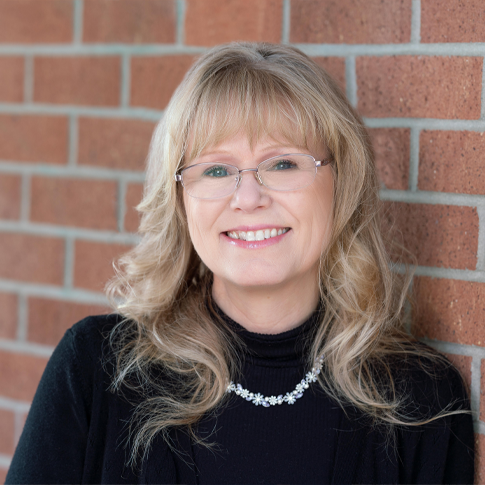 Debbie Nolt
Funeral Arranger
Debbie Nolt was born and raised in Northern California, and has been a part of the funeral service for more than 15 years. It is important to her to always provide a high level of professionalism, care and respect to all client families. Debbie was previously with the Neptune Society from 2005-2013 before taking a small break, and then rejoined our team in September 2021.
---
Neptune Society of Northern California in Sacramento has been serving families in the Sacramento, Placer, El Dorado, Nevada, Yuba, Sutter, Amador, and Yolo counties since 1977. Our professional and caring team are available for consultation to help you plan and choose the most suitable cremation and funeral services for you and your loved ones.
Our location in Sacramento offers a variety of cremation and funeral services such as preplanning, immediate need arrangements, memorialization, personalized cremation (with or without funeral ceremony) and scattering services. Our office is managed by funeral industry experts who are ready to answer your inquiries regarding cremation and funeral services.
Cremation is becoming a popular alternative to traditional burial due to its affordability, simplicity and eco-friendliness. Today, 125,000 Californians have chosen cremation as a dignified and cost-effective option. By enrolling in Neptune Society of Northern California's prepaid plans, you are able to save money by locking in today's rates – giving your family peace of mind and more time to focus on what truly matters at the time of passing.
In The Community
We enjoy participating in community and volunteer events, and getting to know you! Check out what we've been up to by following our Facebook posts. You can like us by clicking the Facebook "Like Page" button below. Follow us on Instagram and Twitter too.