Neptune Society of Fairfield
2750 N. Texas Street, Suite 150
Fairfield, CA 94533
Call Now: (707) 422-4900 or (800) 420-8820

Office Hours: Open 24 Hours
FD#: 1603
---
The Neptune Society of Northern California in Fairfield serves Solano County, Napa County, Yolo County, Alameda County and part of Contra Costa County. Our local staff has years of experience to ensure all in our care are treated respectfully and in a timely manner.
We strive to serve our community whenever we can. Some of our recent community service includes working with the senior centers in Vacaville and being a part of an informational and entertaining event celebrating the seniors of Napa Valley. Also keep an eye out for meet-and-greets and open houses to learn more about us, or just stop by during our hours of operation to meet with us when it is most convenient for you.
Here are some Helpful Links:
Department of Veterans Affairs
675 Texas Street, Ste. 4700
Fairfield, CA 94533
(707) 785-6590
North Bay Hospice Bereavement Center
4520 Business Center Drive
Fairfield, CA 94534
(707) 645-3517
Napa Valley Hospice Bereavement Department
414 South Jefferson Street
Napa, CA 94559
(707) 258-9080
Yolo Hospice Bereavement Center
1909 Galileo Court
Davis, CS 95618
530 758-5566
Rio Vista Caregivers Support Group
Rio Vista Senior Center
25 Main Street
Rio Vista, CA 94571
1 (800) 272-3900
Alzheimer's Association Website
Law Enforcement & Fire Service Chaplaincy of Napa County
---
Recent Testimonials
Amanda, when this first happened I called my loved one's contact in the Livermore office numerous times. Ultimately, I received your call and because of Covid, you were covering several locations. People come into our lives for reasons and I am so glad you came into mine.
May God Bless you for your kindness and patience.
– Lorraine
Lorraine T.
Fairfield, CA
The Neptune Society made a difficult time comfortable and easy. Amanda Kostenko helped me and she was extraordinary…caring, kind, thoughtful, and knowledgeable. The Neptune Society of Fairfield is lucky to have her!
Phyllis
Phyllis G.
Los Angeles, CA
Amanda,
Thank you for the certificate regarding the spreading of my mother's ashes and thank you for your incredible support through this process. You made what has been an incredibly painful time that much easier. We ended up gathering at Battery Spencer to watch the ashes be scattered – in case that's useful information for others. My husband and I will be making our arrangements with Neptune Society, once all the stuff with my mom is settled. We want our boys to have the same excellent support you've given us when our time comes.
With sincere gratitude,
Mary
Mary J.
Fairfield, CA
Amanda's services have been excellent and I do want you to know how much I appreciate your help. You have been so kind and competent in handling my sister's arrangements. You always answered my questions and concerns in a professional and timely manner and have made the process as easy as possible. You have been wonderful to work with and I am sure you will continue to provide the same exceptional service throughout this process.
Thanks very much,
Nancy
Nancy M.
Fairfield, CA
Neptune Society responded quickly and was very respectful in handling my Mother. Amanda kept me informed, was professional and courteous. I highly recommend them.
Karen A.
Fairfield, CA
All of the Neptune Society employees I had contact with were a pleasure to work with. Everyone was very kind & compassionate. I was kept well informed on the status of cremation & death certificates. My in-laws, brother-in-law (with disabilities) & my parents had prearranged plans set up with the Neptune Society & I am grateful for not having to worry about final arrangements at such a stressful time. I have referred many friends & relatives to get plans with the Neptune Society.
Yvonne W.
Fairfield, CA
Amanda was truly amazing. She made a difficult time seem so comforting. I appreciate everything she did for me from the start to the finish. Nothing was pre-arranged for my mom. She took care of everything, making it a breeze. I can not thank her enough for making this process so smooth, during such a hard time. Also want to thank Devon for a lovely conversation and kind words, so much appreciated.
Scott S.
Lincoln, CA
Before my mother passed, we use Neptune Society for my dad's passing too. During that difficult time, the staff was so wonderful and caring. It was comforting knowing they truly understand the circumstances and treated it very professionally. Moving forward to my mother's passing, it was extremely hard to deal with for me. Amanda was so kind and comforting she took care of everything from the start to the finish. It's such a difficult thing to handle. Amanda was there for me with dignity and respect. This is a wonderful organization and the people they have working for them too. Thank you Devin for the kind words and the understanding too.
Scott S.
Fairfield, CA
My brother was diagnosed with pneumonia and lung cancer and within two weeks he had gone home. Not expected, the family was crazy with grief and then we were asked about his arrangements. I had to stop and think because this was not supposed to happen. My sister and I started calling places for cremation and I got Erica, of Neptune Society of Fairfield, CA. She led with her condolences and then went to work. Staff arranged to pick up my brother from the hospital that night and had paperwork sent through for completion the next day. I really appreciated her knowledge, professionalism, and care and we never met personally. She was always polite and caring in her voice. It was all done online with no glitches. Now we wait for his remains to be returned. Thank you, Erica and Neptune Society for making a serious situation easier to handle.
Bernadette F.
Suisun City, CA
Amanda and the staff at The Neptune Society helped us with planning and when my husband passed away, allowed his wishes to be fulfilled. Amanda helped me with all those details that come up afterward and I truly appreciate her timely help. I will be calling on Amanda and the Neptune Society in the future because I know things will be handled in a caring, compassionate, and professional manner.
Janice L.
Fairfield, CA
Quick response and accurate intake. Answered our questions easily and in a very friendly manner. Handled everything over the phone and email. Sent us copies of the completely signed contracts. Products arrived faster than expected. Received cards and feel protected and complete.
Sandra S.
Suisun City, CA
The information provided by Deede ** and assistance in the completion of our plan was excellent. She made it so very simple and understandable as to what your organization would provide. She also informed me about all the US government would provide under my VA benefits.
Carl H.
Fairfield, CA
I attended a Neptune Society Meeting with the intention of purchasing a plan. The presenter was knowledgable and presented the material I needed. The entire process was relatively quick and painless. I highly recommend the Neptune Society for your Burial needs!
Jim H.
Napa, CA
Dealing with the loss of my wife & family has been devastating to everyone. With the help of Amanda in the Fairfield CA office it was very clear how she cared. She was very understanding, compassionate and very knowledgeable in her line of work. She made the process so easy on us and explained things to us that when we left seeing her we totally understood things. I highly recommend her and Neptune Society. Thank you!
Paul C.
American Canyon, CA
Amanda was amazing and I appreciated her professionalism. Very knowledgeable and She has excellent communication skills.
We finished a lot of paperwork and we're in and out with no problems.
Mary C.
Vallejo, CA
Jason provided excellent customer service, total explanation of all the documents that needed/required my signature, and answered any and all questions I had. I highly recommend Jason and the Neptune Society to those needing to make final arrangements. The cost comparisons are a very determining factor for many seniors. The cost for Neptune Society compared to burial is more efficient.
Dreama H.
Antioch, CA
Amanda,
Thank you for your help with our mom and her remains. Thank you for her death certificate.
Yours truly, Janet K.
Janet K.
Fairfield, CA
Amanda and staff were extremely helpful, kind and supportive with all that transpired through the entire process. Questions were answered and due to scheduling were helpful and working around my schedule. I couldn't have asked for a better experience during a very emotional time.
Lucia M.
Fairfield, CA
In a time of sorrow, pain, and confusion, everyone at the societies northern Ca. the office treated me with sympathy and compassion, and my wife's ashes with dignity and respect from start to finish. A sad time in my life was made more bearable by their efforts and I will be forever grateful for that. Thank you!
Stephen M.
Fairfield, CA
Amanda from the Fairfield office was wonderful. Nothing was pre-arranged for my mother, and I was leaving on vacation. Amanda handled everything and took excellent care of my Mom until my return.
Thank you, thank you, thank you!!!!
Janine G.
Redwood City, CA
This was my first time using your services. Everything went very smoothly and our family is quite satisfied. Thank you very much.
Barbara N.
Fairfield, CA
Amanda & Ashley were excellent—above & beyond the call of duty.
Dr. Rod N.
Fairfield, CA
Excellent service. My mother-in-law 2000; my own mother 2007; love of my life 2016 all these services for our immediate family were all excellent.
We all needed the most simple, practical care for our loved ones and it turned out perfect in our worst moments in life.
I believe in the service rendered, that I signed up while still alive for my own care when that time comes. I do not have to worry.
I am all set & reassured that Neptune Society of Fairfield will handle my wishes and to work with Amanda Kostenko as Manager of the office, I know someone will be there to follow through on my behalf.
Actually, after I signed up, then the brother of the love of my life also signed up at the same time in anticipation that when his own time comes Neptune Society of Fairfield will be there for him as well.
Death comes to any one of us like any other event in our life, that we have to prepare for it ( not to sound morbid about the whole situation) but to look at it in the most practical way.
Each to his /her own but doing the above takes away all the burden & worry on the parties involved.
Corazon B.
San Francisco, CA
My brother recently passed away in Fairfield, and Amanda and the staff at the Fairfield branch of the Neptune Society were extremely considerate and helpful. Amanda arranged for my brother's remains to be mailed to my house and was very good at keeping me updated as to the progress of the process along the way. I am very thankful that I had someone as thoughtful and caring at Amanda to deal with during a difficult time.
Rusty H.
Campbell, CA
We were very satisfied with the process. Amanda Kostenko and John
Whitehead was very professional, caring, courteous and kind. I am glad my late husband Howard Wilson and I joined the Neptune Society in 2005. The best decision we made. Thank you,
Verodinia W.
Fairfield, CA
Amanda, Thank you for all your help. I appreciate it during my difficult time. You are a real asset to Neptune Society of Northern California.
Wilson family
Fairfield, CA
Amanda, Thank you for helping with such kindness.
Nancy W.
Fairfield, CA
I am so appreciative of all that Amanda did on behalf of my mother Sybil Sinclair. It was such a stress-free process. Thank again.
Sue M.
Fairfield, CA
I have never seen or participated in a scattering. My mom made her own arrangements and the family was pretty surprised. She had her ashes scattered on the San Francisco Bay. I really didn't know what to expect. The crew of the Naiad was incredible. They were very helpful and calming. Our family is very diverse and at times difficult. Everyone was so impressed with the service and compassion of the crew. It was really very beautiful. It really made me think of using the services myself. I couldn't have been happier with the whole process. Thank you all for your assistance.
In addition to the crew on the ship, Amanda at the Fairfield office was very helpful. Thanks, Amanda for everything.
Laura L.
Fairfield, CA
I don't even know where to begin. Amanda was amazing and went above and beyond in assisting me during an incredibly difficult time. I will always be very grateful to her for her care and support.
Losing someone you love is hard enough but that can be compounded by funeral costs and stresses. I felt no pressure and she knew exactly what It was that I wanted and provided that to me and then some.
Our visits from start to finish were emotional ones and her compassion and empathy made all the difference. She's a very kind human being and I appreciate everything she did to help me during this time.
Cathryn H.
Petaluma, CA.
When my dad found out that his cancer had returned and it was stage 4 we were not sure how much time he had left. He was never one to plan things out and I knew we needed to talk about his final wishes. I had had experience with the Neptune Society in the past and discussed that with him. We felt that would be the best course of action. I called and spoke to Amanda at that time and she took down some information and told me when I needed her just to call. My dad fought his battle 8 months and just recently passed away. It truly was comforting to know that all I had to do was make a phone call. Amanda made my sad circumstances as comfortable as she could. She was personable and professional and I appreciate all the help and guidance that she gave in taking care of my dad's final wishes.
Lisa B.
Napa, CA
When my mother-in-law passed away suddenly, we reached out to the Neptune Society because we had purchased a burial plan from them many years ago. With only one phone call in the middle of the night, everything was rapidly taken care of. We didn't know what to expect but within a short time Elijah Luke arrive to pick up her body and his service was outstanding. He was so compassionate, caring and thoughtful during this very sad time for us. Shortly afterward we were contacted by Amanda Kostenko, from the Neptune Society's local office. She too was outstanding. She took us through the process step-by-step with extraordinary care and patience. She was outstanding as well. We highly recommend the Neptune Society. We could not have been more pleased.
Lonnie W.
Fairfield, CA
We used the Neptune Society when my dad passed away over 20 years ago. We were so pleased with the service that my mother opted to use it also. She passed away in December 2017 and we had the service in January 2018. Our family was very happy with the boat, crew, and service. It was a lovely setting where we scattered her ashes and the contact people both at the office and on board the Naiad were helpful, friendly and performed their duties perfectly. As the contact person, I was given clear instructions and information from the point person on board the Naiad so I knew exactly what to expect and when regarding every aspect of my mother's service. I am so pleased and impressed with my dealings with the Neptune Society that I am planning to sign up with them to cover my own funeral arrangements. Thank you to all the Neptune staff for making my mother's interment in the beautiful San Francisco Bay a beautiful experience.
Martha C.
Fairfield, CA
On behalf of my family, I would like to thank you and your organization for all that you did during our mother's passing. Your staff was professional, well prepared, and above all, kind. We appreciated how patient and sensitive you all were (including the crew of the Naiad). Please accept our sincerest thanks.
Loretta T.
Fairfield, CA
Best service ever!!! Amanda was such a supporting and helpful person. She had helped me recently when my father had passed away she had helped me get through the hard times. She always would call and let me know when there was news and always took my calls. Also the prices are so affordable! I would recommend Neptune Society to anyone and everyone!!
Jesse J
Vacaville, CA
"Amanda and her staff were amazing, our situation was unique and Amanda handled it with professionalism and Grace and did all she could to appease family members while simultaneously maintaining the decedent's wishes. Without Amanda's diligence, my father's remains may not have made it to his celebration of life memorial service. Thank you Amanda and team for keeping the human aspect alive in the process. You will forever be like family to me!" –Monet B. and Marissa, Santa Rosa, CA
Monet B
Santa Rosa, CA
"Best service ever!!! Amanda was such a supporting and helpful person. She had helped me recently when my father had passed away she had helped me get through the hard times. She always would call and let me know when there was news and always took my calls. Also the prices are so affordable! I would recommend Neptune Society to anyone and everyone!!"
Jesse J. of Fairfield, CA
"Dear Amanda, thank you for your card and the wonderful assistance that you provided for my husband. His celebration of life was so heartwarming and we had a great turnout. "Spike" of the Honor Guard, with his associates was so professional and respectful. Many tears were shed with the bugle performance. The sky looks blue, and I know that he was looking down from beautiful fluffy clouds."
The family of C.S. of Fairfield, CA
"I, along with my husband Brad, wanted to thank you for you for your friendly, professional and courteous assistance with finalizing my Father's (Earl) arrangements. Losing a loved one is never easy and, although we had pre-arranged his final wishes with you two years ago, we had many questions. Thank you for your help and your assistance, you not only answered all of our questions but you also went out of your way to be helpful with many things. We would also like to thank you for being sensitive to my needs regarding my chemical sensitivities by not wearing perfume and also giving tips on being around others who might be wearing perfume when we will be on the Naiad for the scattering of my Father's ashes.
It is a pleasure working with you at this difficult time and we appreciate your kind service."
Denise & Brad F. of Fairfield, CA
"Amanda, I do not know how to thank you enough for your persistence, your patience, and your always pleasant demeanor. You truly worked your magic and it was a miracle that you were able to get everything accomplished and have my Dad's remains back and able to be at his memorial celebration. You truly are fabulous at what you do and you are a wonderful human being. We appreciated all that you did to honor Dad's requests and make all of us feel comfortable about the end process."
The Stimel Family of Fairfield, CA
"I wanted to send a quick note to sing the praises of Amanda Kostenko at your Fairfield, CA office. I lost my grandfather rather suddenly on September 13, and Amanda has been a tremendous help and really seemed to go above and beoynd her normal call of duty to make sure I was pleased with his final arrangements and that everything that could possibly need attention was handled. She was amazing and I couldn't have done it without her – she really kept me grounded and deserves praise!"
Nikole B. of Fairfield, CA
---
Take a Virtual Tour of Our Office
Use your mouse to click the arrows in the photo below to move around our office.
Amanda Kostenko
Service Manager
Amanda Kostenko has been in the funeral industry since 1999. Her experience includes administrative, operations, traditional funeral, direct cremation services, cemetery property, monument sales, etc. She is a certified crematory operator, and licensed insurance agent who started her career at a small cemetery in Colma where she learned everything she could about cemetery and crematory operations. During her time at the cemetery she payed very close attention to the funeral directors relationships with their client families and greatly admired the care, compassion, respect and dignity they provided. It was not long after she took the initiative to move forward, obtain that position and continue her career in traditional funeral service. In June of 2008 she re-joined the caring staff at the Neptune Society of Northern California as Service Manager in Fairfield where she has been enjoying her time providing exceptional service to the client families she is privileged enough to serve. In her free time she enjoys volunteering for numerous social and community events, spending time with family and friends, loves live music, visiting zoos, wildlife reserves, museums, and is currently a student Solano Community College majoring in human and social services.
---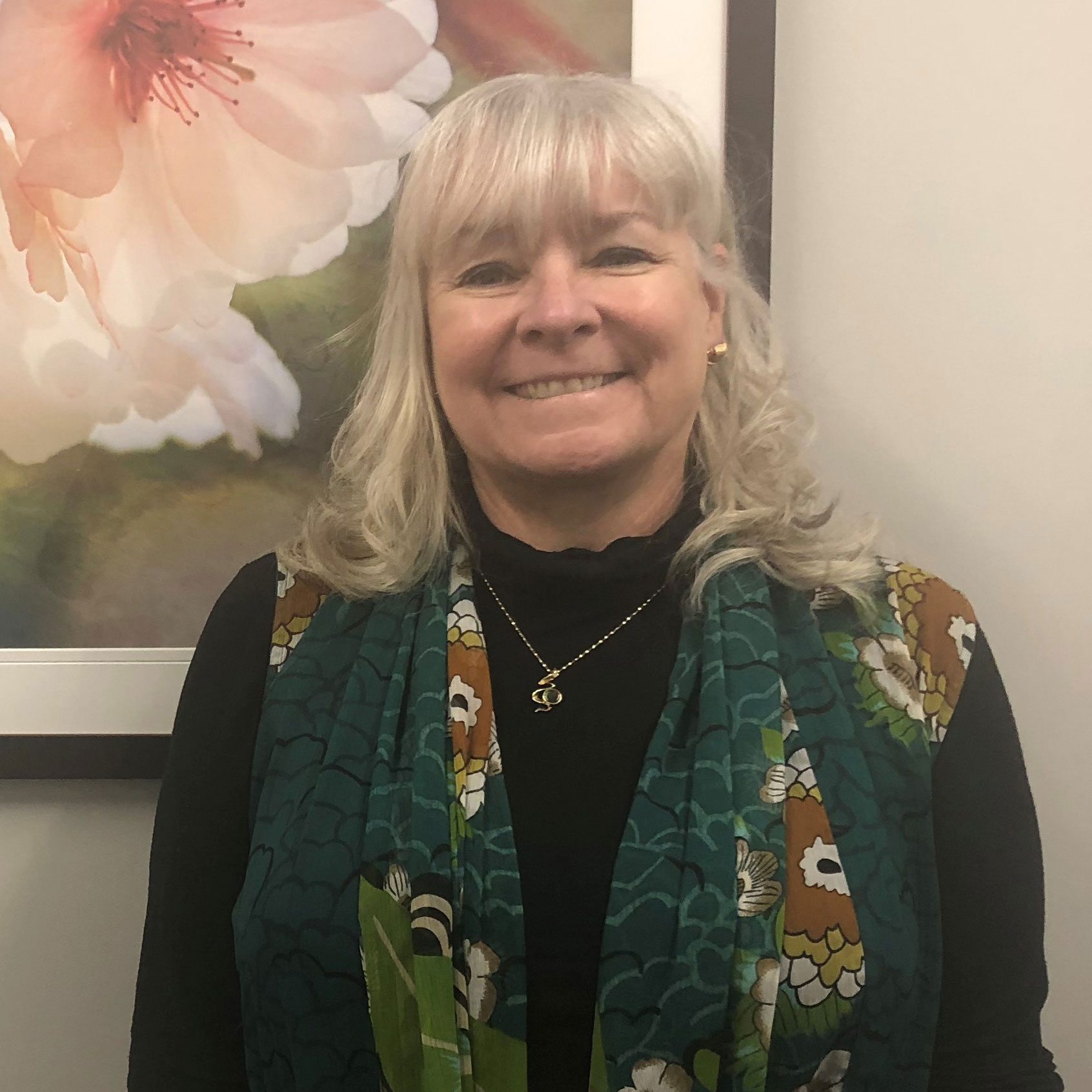 Deedee Walter
In Loving Memory of Deedee Walter
Deedee Walter started with Neptune Society in Walnut Creek, December 2013. She then moved on to manage the Kansas City office to help serve families in both Kansas and Missouri. Deedee spent a few years in the mid-west managing that office and then was moved to the Neptune Society in Colorado. She landed back with the Neptune Society in California in August 2018. A little background of Deedee, she was previously a Sales Manager at Procter and Gamble and Clorox. She was the Owner of a Life Coaching Business named "The Power to Change." A member of the Contra Costa Crisis Center, President Board of Trustees and a Greif Counselor. Deedee was with the Neptune Society a number of years and will remain in our hearts.
---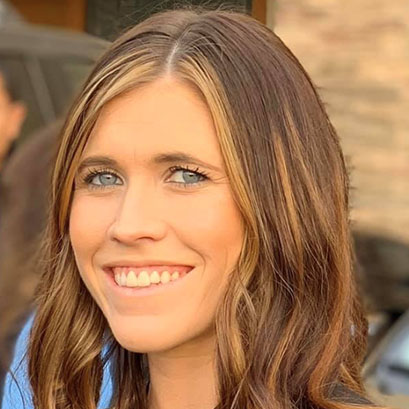 Devon McGee
Office Coordinator & Service Support
Devon McGee is a quick learner who recognizes and cultivates the potential in others. She is adept at dealing with problems and turning thoughts into action. Attentive, responsive, and enthusiastic, she anticipates others needs and provides excellent care while working with customers. In her free time she enjoys her family and friends, the beach, and loves arts and crafts. Attending MLB games and watching baseball is one of her favorite past times. She is a huge SF Giants fan. Very easy going and loves the little things in life. She was a previous student at Cosumnes River College and was working towards her Bachelor of Arts in Liberal Studies degree. She has never worked in the funeral industry before but is more than willing to learn and grow with the company. Excited to be a part of the Neptune Team and can't wait to see what the future will hold.
---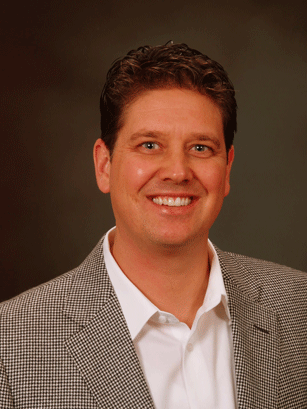 Dana Hanson
Prearrangement Advisor
Dana Hanson has been working in the funeral and cremation industry since 1997. His passion is caring for people. He has personally helped over 6,000 individual's set-up and fund their final arrangements. Dana works with proactive seniors and their adult children. Together they create hassle free, pre-paid cremation plans. As a cremation planning advisor, he takes his role as counselor seriously, and helps each client build a plan their loved ones can rely on. He treats all clients respectfully and thoughtfully.
---
The Neptune Society of Northern California in Fairfield is proud to offer quality cremation services. We strive to assist families in Fairfield and the surrounding counties through the cremation process with our professional and experienced staff.
Cremation with us allows for great flexibility when planning funeral services. A planned cremation can make the entire process smooth and stress-free for loved ones, and a cremation allows flexibility in organizing and timing funeral services. A preplanned cremation can also give you the chance to choose what you want for yourself instead of letting that burden fall upon surviving love one's shoulders. Choosing cremation for yourself or a loved one is also beneficial for the environment, as it decreases land usage for burials and reduces the use of toxic chemicals in embalming practices.
The Fairfield office of the Neptune Society of Northern California can help you preplan a cremation. Preplanning allows you to lock in low prices before they rise due to inflation, saving you more money on top of choosing cremation over expensive burials. Through preplanning you can choose a cremation plan that best suits you or a loved one and take a huge burden off family at the time of need.
If you would like to learn more about the services the Neptune Society of Northern California in Fairfield provides, please call us as the number listed above or complete the form on this page. By completing the form you will receive a free cremation answer guide to learn how the cremation planning process works and how the Neptune Society of Northern California's Fairfield office can assist you to create a dignified memorial for you or a loved one.
If a loved one has passed away within the past 24 hours, please request immediate assistance, and we will contact you promptly to begin helping you care for your loved one.
In The Community
We enjoy participating in community and volunteer events, and getting to know you! Check out what we've been up to by following our Facebook posts. You can like us by clicking the Facebook "Like Page" button below. Follow us on Instagram and Twitter too.