Neptune Society of Northern California - Chico
1353 East 8th Street
Chico, CA 95928
Call Now: (530) 345-7200 or (800) 445-3551

Office Hours: Open 24 Hours
FD#: 1440
---
We are located in Chico, CA about 90 miles north of Sacramento. Our office is conveniently located at 1353 East 8th Street, one block west of the Golden State Highway (Highway 99) at the Bartlett Street intersection as you head toward downtown Chico. Our office is located just a few blocks from the California State University's Chico campus, as well as Lower Bidwell Park and the Bidwell mansion.
However, if you don't have the time and the energy to analyse each of the online gambling sites available at the moment, then the solution is very simple: just access a site specialised in analysing
gambling for real money in canada casinos
. With only a few clicks you will be able to consult the list of top online casinos in Canada. For each site, you will find the values of the bonuses offered to each registered player.
Our service area includes northern California from Yuba and Sutter Counties to the Oregon border and from I-5 east to the Nevada border. The Chico office has the largest service area of any Neptune Society office and we take pride in being able to service Neptune Society members who retire to all parts of our beautiful north state.
We are involved in our local community as well as organizations that support families who are facing the loss of a loved one. We are members of the California Hospice and Palliative Care Association, and attend local events such as the CARD Center Senior Fair. We also hold an annual Holiday Open House in our office where we collect donations for Toys for Tots.
Chico is known as the "City of Roses" and is the largest city in Butte County, California, with a population of more than 85,000 people. Chico is home to California State University, Chico, which has an enrollment of more than 17,000 students. The Chico area also includes nearby towns and cities: Paradise, Oroville, Durham, Cohasset, Dayton, Nord, and Forest Ranch.
Chico is home to one of the nation's largest city parks: Bidwell Park. Bidwell Park accounts for nearly 17% of Chico's land area, and includes a golf course as well as the historic home of General John and Annie Bidwell, who were among the founders of the city of Chico. Today, the park sprawls across 3,670 acres, covering nearly eleven miles, straddling Big Chico Creek from the Bidwell Mansion in downtown Chico up into the foothills of Upper Park.
We look forward to serving families and individuals who are in need of respectful, sensitive and professional cremation services and advice. If a death has occurred or you are in need of immediate assistance, please call us at (530) 345-7200 or (800) 445-3551.
---
Recent Testimonials
At the suggestion of my elderly folks, I decided to take care of my pre-need arrangements through Neptune Society of Northern California in Chico with Dan Bailey, their advisor. Dan was warm, friendly, and thorough in explaining options and helping me to make good decisions. He made everything easy to understand. The ladies in the office were also very helpful when I needed copies of my sister's contract. I would definitely recommend the Neptune Society of Northern California in Chico, CA, and encourage anyone to have their pre-need arrangements taken care of through them and Dan Bailey.
Christina K.
Chico, CA
I highly recommend Neptune to anyone. They were right on top of everything that I needed to be done and more. Made my loss so much easier to handle.
Debera P.
Susanville, CA
No one wants to contact folks for these services because if you're like me you can hardly pick yourself up off the floor. Erica was amazing. Everyone I spoke to was actually. They are kind, professional, and truly take care of everything. They made a horrifically difficult time easier, which says a lot.
Alicia R.
Butte Valley, CA
I cannot proffer enough praise for the kind, sincere, and most helpful people at the Neptune Society of Northern California. In a difficult time of loss, Margaret assisted us with sincere sympathy and gentleness, while at the same time, skillfully helping us navigate the many details needed to be addressed when our Mother passed. The Neptune Society's services make it so much easier for families to get through the processes that the loss of a family member engenders. My husband and I signed up for policies to ensure that our children would have the same relief from so many of the challenges involved in the aftermath of a family death. We are both 68 years old, and while we are healthy and active, this "insurance policy" doesn't come too soon. It brings a sense of relief and we feel it is responsible investment. The Neptune Society has been serving families since 1973 so you can be assured you are with a company you can trust.
Nancy W.
Redding, CA
My husband and I did preplanning arrangements for both of us about 1 year ago. I am so glad we did. Little did I know that within that year, he would suddenly pass away. While we cannot plan when our death can occur, we can plan some of the details that our loved ones will have to tackle at such a difficult time. Once he was transferred from our small town into Margaret's care down in Chico, everything was very smooth. From the moment she was notified that he needed to be picked up, Margaret was in contact with me; walking me through what would happen next. Her compassion, expediency and professionalism made a horrible and painful loss just a bit less stressful for myself and my son. She was sensitive, clear and always available to address my needs and questions. I highly recommend pre-planning and give a full 5 stars to the Chico's office of the Neptune Society of No California and their entire staff.
Jane S.
Chico, CA
The seminar was very informative and Dan ** was thorough in his presentation and respectful, he answered my questions as really made sure I understood exactly what I was going to purchase. I really like that there was no pressure and it was a very informal gathering, thank you, Dan, for making my decision to purchase this plan very easily. I feel so much better knowing that my family will not have to make decisions when I pass.
Raoul P.
Chico, CA
Dan ** did an outstanding job at presenting the Society's offerings at the event that I attended. He included his own personal experience as well as quoting various statistics that were relevant and using the Power Point slides. When he stopped by at my house later, he was courteous and efficient. All the materials that he described arrived in a timely manner, and my peace of mind at having made these arrangements in advance is well worth the cost.
Janet C.
Mt. Shasta, CA
I would like to thank Margaret and her staff for their compassion and help they gave my family during a stressful time. They went above and beyond. They made the process so easy. Thank you again for all you did.
Jody T.
Chico, CA
I recently lost my husband. I want to thank Erica and Margaret of your Chico office.
They were kind and compassionate with my family and me.
They took care of our needs and got everything done without my having to worry about a thing, and did it in a sweet and calming way.
Again, many thanks.
Suzy W.
Suzy W.
Chico, CA
I heartily recommend the Neptune Society. This is the 3rd time I have used them and they are really a great resource for a grieving family. They know the ropes and helped ease the way through all the legal processes that one faces. Thank you, Erica and the crew at the Chico office!
Greg W.
Chico, CA
In a time of tragedy and loss, our family could not have been more blessed to find the services of Erica and Neptune Society of Northern California. If genuine compassion and transparency are things that you think you may value in trying times, then I urge you to contact Erica and Neptune Society. Through the entire process, Erica was truly invested in assisting us to the best of her abilities, even if that meant that we decided to have services performed elsewhere. Ultimately beyond cost(which compared to competitors in the area was more than fair), we are just incredibly grateful for the peace of mind that comes with knowing our loved one received the same compassionate care that we did. Thank you so very much, Erica and Margaret.
Christopher C.
Chico, CA
I was so comfortable, at ease and relieved with the pain kind and compassionate service I got from Margaret Mundt in the Chico office. She answered and helped me with every question I had. Thank you so much. I couldn't have better kindness and compassion.
Susan B.
Chico, CA
Everyone at the office, and particularly Erica, was very professional, caring and understanding. You did exactly what you said you would do in exactly the time span promised. I couldn't have asked for anything more. Thank you.
Robert H.
Chico, CA
The Neptune Society of Northern California was helpful. My 2 people had already had pre-purchased arrangements I lost him in Sept 2018 and she went May of 2019. Margaret Mundt was Always kind and compassionate if I had a question she knew the answer she would take my call at any time and I very much enjoyed having the comfort knowing that she was there taking care of everything. Margaret was so very sweet and did her best to get through the paperwork with kindness as possible through this tough time. I couldn't remember my name let alone the date, but she was there and got me through it. I highly recommend Neptune society of Northern California with Miss Margaret Mundt being the person you talk to.
Rhonda H.
Durham, CA
Really less complicated than I expected, relaxed and thoughtful help was perfect on their part. Thanks. G B Nelson
Barry N.
Chico, CA
A death in the family is always something you deal with great sadness and loss, which is sometimes accompanied by stress and anxiety. The last thing you are prepared to do is all the arrangements that need to happen to ensure that the wishes of your loved one are respected and honored. My husband was to walk this journey for the loss of his mother. We had heard of the Neptune Society of Northern California from an acquaintance who had mentioned how helpful they had been during the loss of his aunt. This encouraged us to reach out to Neptune and we were more than pleasantly surprised. Dan would be our guide and support through the process. Making something that was emotional and difficult, graceful and stresses less as possible. The entire staff informed us of what to do with kindness and great care all the way to the end. For all of this, we will be forever grateful.
With gratitude,
The Baltazar's
Parvaneh B.
Chico, CA
I have nothing but the highest praise for the staff of the Neptune Society at the Chico office. Everyone was kind, compassionate and caring. They were extremely professional and answered each and every one of our questions (sometimes after asking it several times due to our stress level). I would like to thank both Marsi and Margaret who both went out of their way to make sure we had everything we needed and understood every step of the process. The prices were very reasonable and in terms of professionalism, they were heads above other agencies we contacted.
Kim W.
Martinez, CA
It was wonderful to work with Margaret at such a difficult time. She was caring, kind and very respectful of my Mom and her care. She was thorough in explaining all of the processes and really helped us make the right decisions for our family. Most of all I trusted that my Mom was in excellent hands and they truly cared about her.
My mother's passing was unexpected and she did not have any designated wishes. Margaret was sensitive during a time that I was very emotional but she also extremely professional.
I cannot say enough positive words for Margaret, Marci, and the Neptune Society. They simply go above and beyond for the people they care for and their families.
Gale C.
Sacramento, CA
Chico Neptune Society provided excellent service. Marsi is outstanding in all aspects of her work and responsibilities. She provided comfort, reassurance, and established a lovely rapport with my family.
Donna L.
Chico, CA
I would like to take a minute to thank Margaret for her patience, empathy, and compassion she showed our family during our time of sorrow. We ran into a few problems and she was right there to help us through it. I can never say " Thank You" enough to this wonderful person. She made a very difficult situation so much better. My gratitude, as well as appreciation, will forever be thankful. From the Clark family, Thank you so much!
Belinda C.
Oroville, CA
My Step Father was diagnosed with lung cancer in April 2017. Shortly thereafter he decided he wanted to make sure his final disposition was taken care of. We had used Neptune Society for my Mother's brother and had been pleased with their quick and efficient service as we contacted them after his death. I had little to do with his care but my Step Father had been confident enough to want to use them for his own aftercare, winning his confidence is not an easy thing. We came to the office and dealt with Margaret Mundt who was very efficient, she outlined the program and costs and payment plans, at that point we decided to not only pre-plan for my Step Father but my Mother and myself as well. Margaret did not try to sell us any fancy packages or pressure us into any upgrades or extras though all around us were pretty urns, memorial keepsakes and various jewelry bits but as we were interested in just a basic package, she never once mentioned anything else. She sent us home with the paperwork needed to begin setting up our payment plans. She also explained how the Neptune Society would handle death certificates, advising Social Security, pick up of the body among other things, this really helped me, as I was wondering how I was going to handle these things when the time came. We finalized the paperwork and arranged a payment plan, though, compared to a standard burial it is much, much more affordable. They also have arrangements with Veteran Cemeteries so a veteran can be interred and, depending on the cemetery, the spouse of the veteran, as my Step Father was a Veteran we did this and arranged for my Mother to be interred (when it is her time) with him. On February 4, 2018 my Step Father succumbed to his illness. Hospice called Neptune Society after he was officially declared dead. They arrived in a timely manner, were quick and efficient while being wonderfully respectful, and covered him with the Flag and transported him away. I was then contacted by Margaret we finalized his pre-care and took care of the final expenses of death certificates and permits etc. as we did this my Mother and I decided on two pieces of memorial jewelry and a memorial keepsake urn. My Step Father had been a gunsmithing most of his life and there were pendants in the shape of bullets and we felt it was fate, so we chose those, a more fitting tribute I could not think of. Through this all Margaret was kind, efficient, caring and personable, asking after my Mother and the rest of our family. She recommended a service that Neptune Society offers (for free) that helps with the grieving process to help me but said she thought my mother would benefit from it, saying I could read the emails to her, and hoping she would find comfort and help with them, so I signed up right away. I would recommend Neptune Society to anyone planning ahead who wants to help smooth the process for those left behind, and I can tell you it does smooth and ease the process immensely and made me confident in how the process will go for my Mother and I as well.
Michelle G.
Chico, CA
I am a stickler for good customer service. This company excelled in every area, no red flags ever. Margaret and Marci were gracious and giving at every turn. There was never any doubt my wife Jeanann was in the best of hands and care. I wish more companies would operate with the same care and efficiency. To them, I couldn't say 'Thank You' loud enough.
Gary P.
Millville, CA
My father died in January of 2018 and the arrangements for his cremation were handled by the Neptune Society branch in Chico. Both Marsi Hammon and Margaret Mundt were very professional, efficient, and empathetic. I simply cannot say enough good things about them. I was pleased with the sensitivity with which my father's body was removed from his home and I was also very pleased with the help that I got in placing the obituary in three different papers. I highly recommend some pre-planning and making contact with Marsi and her group early on so loved ones are not making difficult decisions during emotionally charged times. Neptune Society of Chico handled my mother's cremation five years ago. On the basis of our experience at that time we had no hesitation in calling on them for my father and we were as pleased with their handling of my father's death as we were that of my mother.
Linda D.
Paradise, CA
Probably my least favorite review to write. When my Gramma died last year they handled everything for my Mom, but I was not involved in the process. My grandfather passed away a few days ago and I was fortunate enough to be involved in the process this time.
1. When they came to pick up his body (according to my Mom) they were extremely gentle with him. They covered him with a blanket and because he was a war veteran also covered him with a flag when they wheeled him out. This would have meant the world to him because he was so proud to have served our country. They will also be giving us this flag along with his cremated remains.
2. The day after he died we went down to sign the paperwork. Everyone was very kind. The woman who helped us seemed to truly be saddened by our loss. She was very straight forward with pricing and didn't try to sell us anything extra. She was very helpful and understanding.
3. We opted to view his body, being as how his death was sudden and I didn't get a chance to say goodbye. I wasn't sure what to expect. We went into a small room. They had draped him in soft, dark blue, blankets with only his face showing. The lights were dimmed, music was softly playing, and there was a couch. We were told to spend as much time there as we wanted, no rush. It was very calming and peaceful…and I feel as though I got some closure.
I know dealing with death is hard. However the Neptune Society made he process so much easier. My Mom signed all the forms quickly and we were given time and space to mourn. We won't be having a funeral, so this was our time with him. I hope no one has to use their services, but if you do I highly recommend them for their compassion and professionalism.
Michele N.
Elk Grove, CA.
I would like to thank the precious lady who helped me through my process of my husbands death in 2007. Neptune gave them me the choices I wanted and it was very personal to me and I received everything I asked for. I know it has been a while but I was glad that I choose the Neptune Society. Since my husbands passing my father, mother and sister all used the Neptune Society. Now, I am ready to make my arrangements with Neptune for my future needs. My experience could not have been easer and heart felt.. For me I did not have to go though the trauma of planning a week long funeral. I can remember my loved as I have chosen to. Thank you for a pleasant and comforting time in need.
Linda H.
Magalia, CA
I was pleasantly surprised with my experience at this Neptune Society and specifically with Margaret. It's always hard when thrust into a situation where I know little and have to make immediate decisions. But Margaret was incredibly helpful, and right away I felt that she was genuine. I found the prices surprisingly reasonable and she wasn't pushy at all with any extras they offer – she was straightforward on the options and prices and even gave me other suggestions on how to do things my own way. Overall she was very professional and helpful. Not that I anticipate or hope to need their services anytime in the near future… but if I did, or when I do, this is will be the place I will go.
Rod B
Walnut Creek, CA
"Thank you all so very much for your professional, caring and very loving attention to our Mom. God bless you."
C.M & B.M of Chico, CA
---
Take a Virtual Tour of Our Office
Use your mouse to click the arrows in the photo below to move around our office.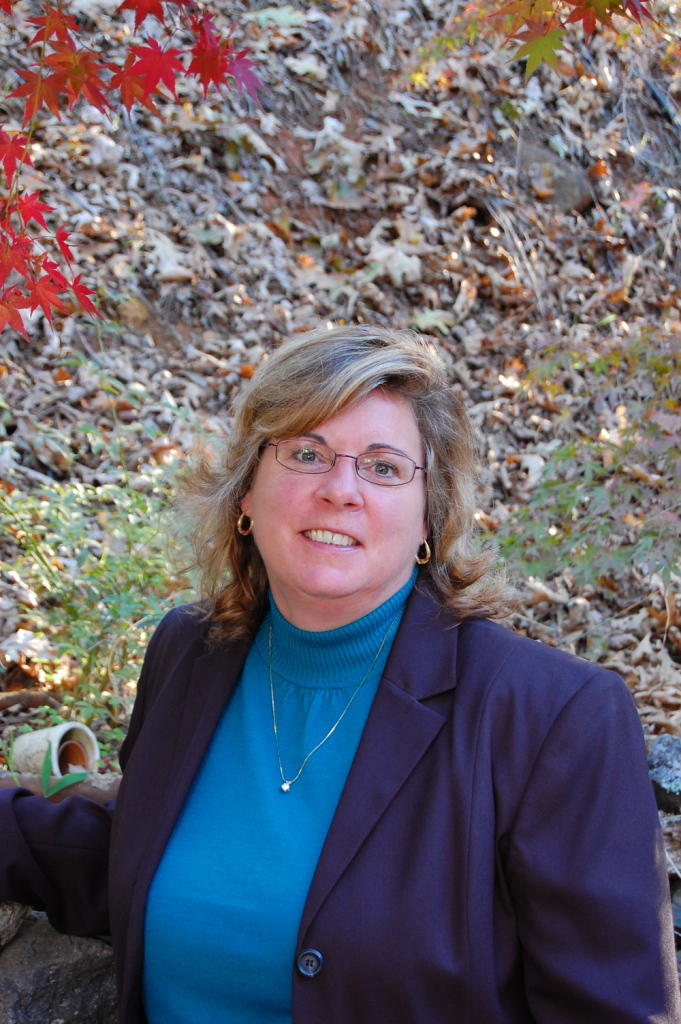 Margaret Mundt
Location Manager/ Managing Funeral Director FDR336
Margaret Mundt began her career in the funeral industry 41 years ago with the Neptune Society of Northern CA in San Francisco and was instrumental in the early years of Neptune Society. In 1987, she moved to Paradise, CA and opened the Neptune Society branch in Chico where she continues to serve families today. She is the licensed Funeral Director and Manager of our Chico location.
Margaret and her husband, Michael, have 2 adult daughters, both graduates of UC Davis and pursuing graduate degrees in the medical field. Following the loss of their home in the 2018 Paradise Camp Fire, they relocated to Butte Creek Canyon and are enjoying making new memories and enjoying all that Chico and the surrounding area offers.
---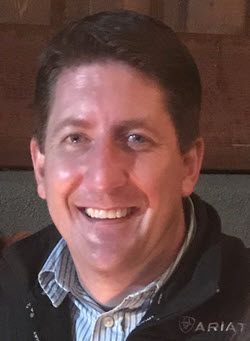 Dan Bailey
Certified Pre-Arrangement Advisor
Dan Bailey has been our Certified Pre-Arrangement Advisor and Counselor for the Neptune Society of Northern California Chico Branch since early 2017. Having previously worked in the medical field and as a first responder, "I have seen firsthand the importance of pre-planning and what an incredible gift it is for our loved ones. I am genuinely humbled and honored to help people while planning their final wishes. I truly believe it is never too early to protect our loved ones in the future". He is part of a sixth generation Chico family with deep roots in the North State. He is an active member of the Chico Elks Lodge, enjoys Chico's wonderful community events, the great outdoors and relaxing creekside at home.
---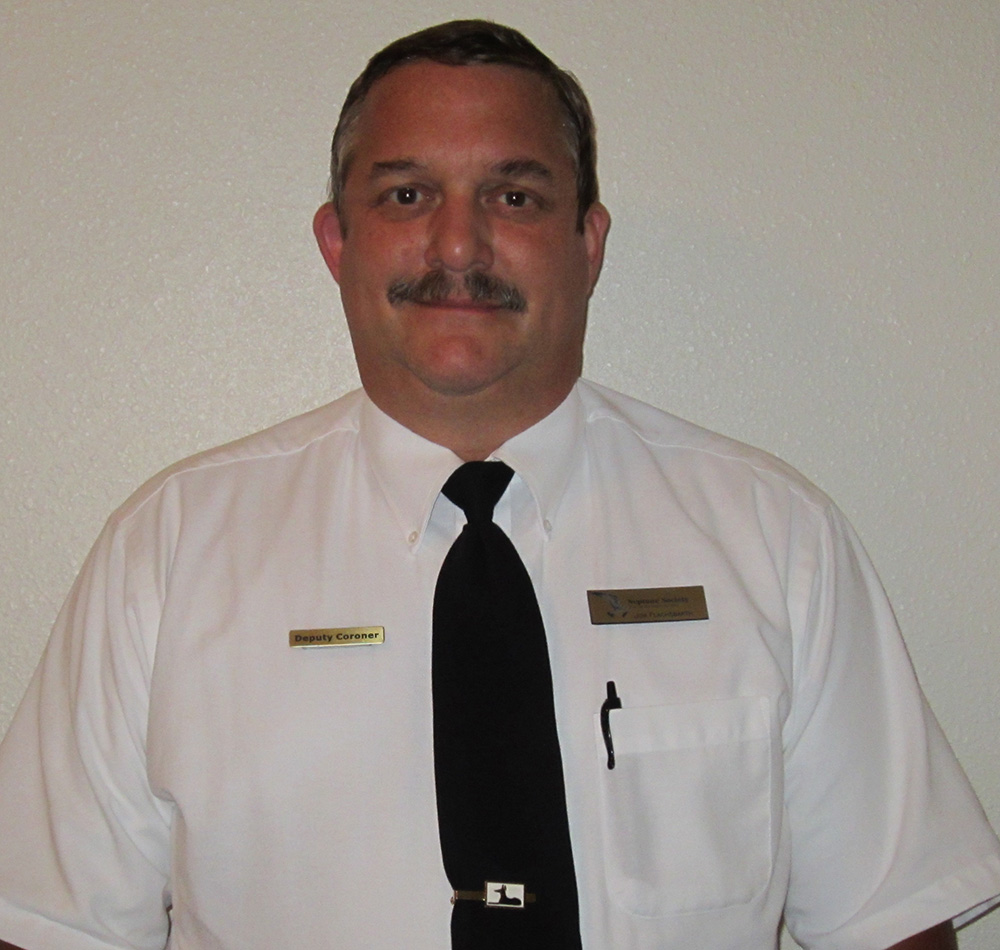 Jon Flachsbarth
Funeral Attendant
Jon Flachsbarth is a longtime Chico resident and has been in funeral service with the Neptune Society of Northern CA, Chico Branch for 14 years.
Being the first contact families have during the loss of their loved one requires compassion, understanding, and a caring professional. This part of Jon's work is what he finds most rewarding.
Jon enjoys RVing in his spare time with his wife, Elke and their dogs. Jon is an Officer of the Chico Elks Lodge and volunteers on many of their charity events. Jon also helps his fellow veterans with fund raising through the Elks Lodge.
---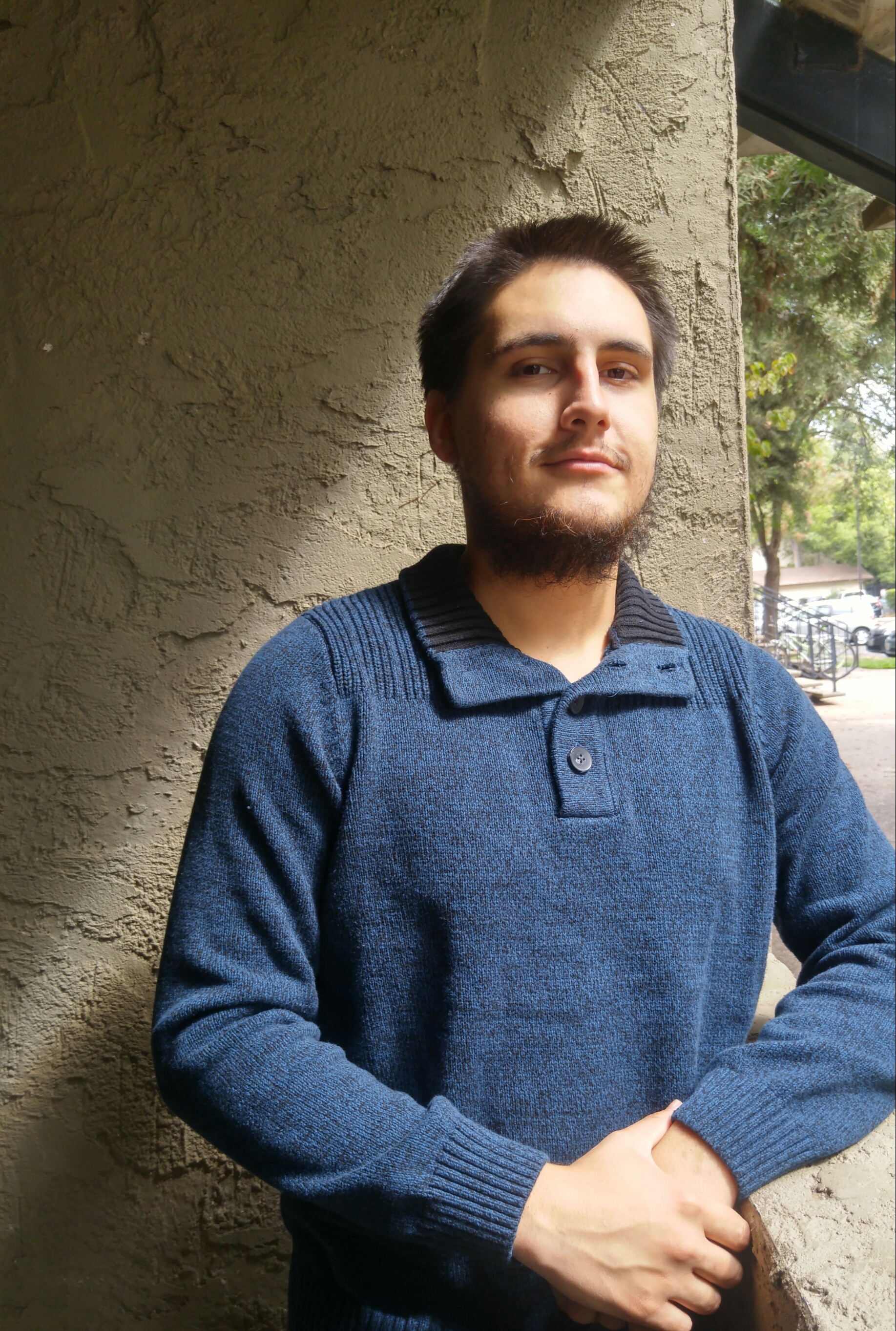 Nathan Velasquez
Funeral Attendant
Nathan Velasquez and has been serving families at the Neptune Society since 2015. Since then he has simultaneously pursued his bachelor's degree in Sustainable Manufacturing and is in his final year of study at Chico State. While not working at Neptune, Nathan takes pleasure in cooking, car wrenching, fishing, listening to music, and world news/politics. He is passionately committed to doing the very best job possible for families in the critical time after a loved one's passing.
---
Neptune Society of Northern California's Chico office provides packaged cremation services and advice to meet the growing need for preplanned and at-need cremations. Today, more than 40% of Americans choose cremation, as compared to only two or three percent just a generation ago.
Why the increase in popularity? Cremation is a cost-effective and environmentally sensitive way to remember your loved ones at a fraction of the cost of a typical funeral and memorial service. Preplanning your cremation takes these advantages even further, allowing you to choose the cremation and memorial services you want before you have a need. It also is a gift for your family, saving them the time and expense of handling these difficult details after your passing.
Our Chico location works with all National Cemeteries. The nearest National Cemeteries to our office include:
Northern California Veterans Cemetery
11800 Gas Point Road
Igo, CA 96047-0076
(530) 396-2429
Sacramento Valley National Cemetery
5810 Midway Road
Dixon, CA 95620
(707) 693-2460
Eagle Point National Cemetery
2763 Riley Road
Eagle Point, OR 97524
(541) 826-2511
In The Community
We enjoy participating in community and volunteer events, and getting to know you! Check out what we've been up to by following our Facebook posts. You can like us by clicking the Facebook "Like Page" button below. Follow us on Instagram and Twitter too.