---
The Neptune Society of Northern California proudly serves the Castro Valley area. Our primary areas of service include Alameda County, Contra Costa County, Santa Clara County, and San Mateo County.
To reach our office from the Union City or Fremont area, take 880 North to the 238 interchange and follow it onto Highway 580 East toward Livermore. Exit at Redwood Road and make a right onto Redwood Road.
If you plan to come from the Dublin or Pleasanton area, take 580 West over the hill to Castro Valley. Exit at Redwood Road and make a left onto Redwood Road.
We are located three blocks up from the exit at the corner of Redwood Road and Grove Way, across from Trader Joe's and next to Keith's Transmission Shop.
To learn about our involvement in the community, see the "In the Community" section for news about our most recent events for seniors. For more details on past and future events, please call our office at (510) 889-7110.
Take a Virtual Tour of Our Office
Use your mouse to click the arrows in the photo below to move around our office.
The Neptune Society of Castro Valley Team
Our team is able to assist you in planning a personalized memorial service for your loved one. The Neptune Society of Northern California in Castro Valley is one of the few locations that offers the convenience of renting our chapel for your memorial.
If you desire to scatter cremated remains at sea, The Naiad provides your family the ability to be present or the peace of mind knowing their loved one is being scattered with the dignity and respect they deserve in their absence. Out qualified yacht staff will ensure attention to detail from start to finish.
---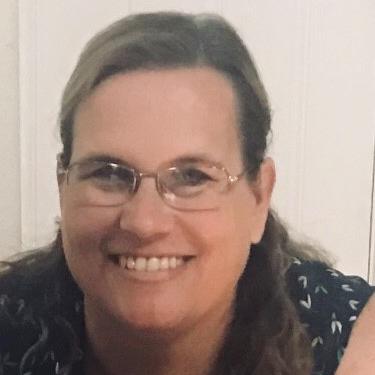 Dayna Jackson
Location Manager/ Managing Funeral Director FDR4293
Dayna has worked for Neptune Society since 2013. She came to California at a young age and has called it home for many years now. In her free time she enjoys family time, movies, and good food.
---
Arlene Emerson
Pre-Need Counselor
A native of the San Francisco Bay Area, Arlene has worked for Neptune Society for over 3 years. As a Pre-Need Counselor, she is passionate in assisting families and individuals plan ahead now to relieve the stress and pain of planning at the time of need. She enjoys spending spare time with her family and friends and loves working on craft projects and remodeling and decorating her home.
---
Linda Feldman
Pre-Need Area Manager
Linda Feldman is a Pre-Need Area Manager for several Bay Area Neptune Society of Northern California locations including Walnut Creek, Oakland, San Francisco, and Belmont. She is privileged to have been helping families with cremation services for the past ten years. A Bay Area native, Linda enjoys spending time with her family, rooting for the local sports teams and enjoying her two imperial Shih tzus, Bella and Squints.
---
The Neptune Society of Northern California provides the Castro Valley community with quality cremation services at an affordable price. We help families through the cremation process from the initial planning stages to the moment the loved one is returned to their family.
Choosing to have a cremation for yourself or a loved one is an environmentally friendly, economical, and low-stress option for funeral services. Without toxic embalming chemicals, cremation helps keep soil and ground water clean while also using less land in cemeteries. A cremation can also be far less expensive than a traditional funeral, potentially saving the family a considerable amount of money. Cremation also allows family members to hold memorial services when it is most convenient, allowing more time to plan and hold funeral events.
Cremation preplanning takes place when someone plans a cremation for themselves before the time of need. This allows one to have more control over their final arrangements without hoping that a will or other document is read in time to enact those plans. The Neptune Society of Northern California provides a selection of cremation services to choose from to make cremation preplanning simple and effective. The Neptune Society of Northern California allows families to lock in today's prices for cremation when preplanning, giving families the opportunity to pay the majority of expenses in advance at a lower price than at the time of need.
For details about how the Neptune Society of Northern California in Castro Valley can help you plan an affordable and dignified cremation for you or a loved one, please call our office or fill out the form on this page to receive our free cremation planning guide. The guide contains additional information about cremation and the preplanning process while also providing a place to store personal information for future use.
The Neptune Society of Northern California's Castro Valley office thanks you for considering us for your cremation services.
In The Community
We enjoy participating in community and volunteer events, and getting to know you! Check out what we've been up to by following our Facebook posts. You can like us by clicking the Facebook "Like Page" button below. Follow us on Instagram and Twitter too.