---
For over thirty years the Neptune Society of Northern California in Belmont has provided cremation services for the community. Our local staff works hard to ensure every detail of the cremation process is carried out as planned. We are located on El Camino Real and primarily serve San Mateo County and Santa Clara County.
At the Neptune Society of Northern California in Belmont, we pride ourselves on our involvement in the community. Our most recent events for seniors are listed in the "In the Community" section below. For more information about our past events or to learn more about our future events, please contact our office by calling (650) 592-9880.
---
Recent Testimonials
Purchased a Contract about three years ago. Upon my brother's passing away I called the 800 number and gave them his Contract Number. Subsequently, I was contacted by their extremely professional and caring Case Coordinator. A Q&A session on the phone got the process rolling flawlessly. Most impressive was the prompt return of telephone and email inquiries. The emails were answered within 15 minutes which was impressive in these trying times. The process was handled rapidly and the necessary Certificates were overnighted when available in about 7 days. This is the THIRD time I have needed their services and I will continue to recommend them highly.
Joe S.
Belmont, CA
We got our Revocable trust and end-of-life plans all done during #covid. Neptune Society was awesome in helping us to set up the end-of-life plans. So easy and completed in just a few days. Take care of this today so your family doesn't have to when they need to. One phone call for them will set their minds at ease.
Laura K.
Belmont, CA
Excellent service and information presented were complete. As I travel I loved the feature available to have service provided wherever I trace and to bring my cremated remains back home to my family. The relief of know I have not left this end-of-life burden on my family is priceless. Highly recommend Katherine Santini in The San Francisco Bay Area.
Ann B.
Belmont, CA
We greatly appreciated Katherine guiding us through the process at an appropriate pace for us to be able to understand, absorb and come to decisions on our own. We felt very comfortable working with her.
Michael W.
Belmont, CA
I just wanted to say Katherine Santini was everything and more. Your services and products were first-rate quality. I would recommend your services to all my friends and family. Thank you, John.
John M.
Belmont, CA
Bobbie was very patient, comforting, and helpful. The best thing we ever did was have plans in place years ahead of time. All it took was one phone call and everything is taken care of. In this hard time of my mom's death, they have made this experience a smooth and pleasant one. Thank You
Celeste P.
Daly City, CA
I received excellent help from Noel with everything we needed from the funeral home, especially — obtaining a death certificate with persistent reminders to a preoccupied doctor, timely cremation, permit for sea scattering, and addressing all daily questions from our family. Thank you, Noel and the Neptune Society.
Lee S.
Belmont, CA
Thank you Neptune Society for your wonderful customer service during my family's difficult time.
Shirley Y.
Belmont, CA
Thank you for thinking of me! I wish to express my gratitude for Bobby and her communications with me. She made this whole ordeal easier for me. I will be forever grateful! Thank you! Sharon B.
Sharon B.
Belmont, CA
The technicians who came for my husband were very professional and thoughtful. We were notified when the urn was ready. We were treated with kindness and concern always.
Charlotte G.
Belmont, CA
What wonderful, kind and efficient people. I can't thank The Neptune Society enough. Seamless handling of a death in the family in the midst of the Pandemic. A god send.
Chris A.
Belmont, CA
When my father-in-law passed, He had Neptune. We called them and they came out they were very respectful to all of us while we were all saying our goodbyes. Neptune handled everything for my father in law to make it easier for the family because of the time when you lose a loved one you can't think of everything. My father-in-law had set up Neptune in 2003. My husband and I were so impressed by the way things were done that we decided to set up with Neptune ourselves, to make it easy on our children When we pass. The Neptune that helped us is located in Belmont California.
Maryann M.
Toronto, Canada
The Neptune Society of Northern California, Belmont, provided a supportive and trustworthy service during a difficult time with my father's passing. Tolofi Nau, the Arrangement Counselor, guided me with kindness and professionalism through the process. Her patience and experience helped make the decision process easier. Since I live out of state, she expedited the Death Certificates in a timely manner so that I'd have them before leaving the state. I highly recommend Tolofi for her professionalism and empathy. The Neptune Society has been a respectful and reliable service many family members have used.
Hildy C.
San Jose, CA
Our experience with the Neptune Society at Belmont was perfect. I choose them for our recent loss because our experience with my mother years ago was smooth and efficient. We did not have a pre-arranged agreement as my mother did, but the experience was just as smooth. The staff was kind and compassionate, and we even had a few laughs during our meeting. I know that sounds weird, but it did help relieve the stress and sadness of the situation. Communication was good throughout the entire process. I would highly recommend the Belmont location.
Susan T.
Belmont, CA
Hello!
I just signed up for Neptune Society's services with Frank Ramirez. It was such an easy and straightforward process because he was very clear and knowledgeable. He's such a personable, kind, and patient person! I was very pleased that he followed up with me, while not being a "sales" person. He was open about his own experiences, which was so comforting.
Thank you Frank for your great customer service!
Sincerely,
Jennifer
Jennifer M.
San Francisco, CA
I was very pleased with the Neptune Society of Northern California. Talofi was very gracious, caring, helpful and made herself available anytime to help me with all of my questions, concerns, and arrangements. I was very pleased with the way they answered my questions and concerns. I would highly recommend the Neptune Society of Northern California anytime.
HERBERT D.
SANTA ROSA, CA
At a time when my grief was never more than a thought away, a condition that continues today, the people at the Neptune Society in Belmont allowed me to carry out my loved one's wishes by handling my case with clarity, efficiency, and respect. All services and options were presented quickly without pushy sales pitches for things that were not wanted. Pricing was straightforward and did not vary from established rates. Because there were no glitches or misunderstandings, the cremated remains and death certificates were given to me in half the time originally estimated. The clean, professional process had the benefit of not adding extra stress to a terrible time for me. This was the second time I used the Neptune Society of Belmont for a deceased member of my family. Although others may differ on such a highly personal matter, for me the treatment has been just right.
Carl M.
Moss Beach, CA
Good afternoon, Katherine. I just wanted to say thank you one more time.
I was very impressed with your presentation at It's Italia restaurant, and even more impressed with your personal pitch to my mother. Your job must be difficult, with all the nuance and subtlety involved in the subject, but you handle it like a seasoned pro (actually, like a seasoned pro who cares, and that comes through).
Appropriate is normally hardly a ringing endorsement, but I think in your line of business it's the highest of praise. Thank you for all of it, and please pass this mail along to your supervisors and staff – you (and they) deserve it.
Phillip P.
Half Moon Bay, CA
They took care of my Dad from death to burial. My parents prepaid for plans years ago. We did not spend one extra dollar. Noel was thoughtful, prompt and easy to deal with. Neptune coordinated Navy Honors as my Dad had wanted at his burial at Sacramento Valley Veterans Cemetery. I highly recommend.
Pam C.
Belmont, CA
Frank my representative was very informative & knowledgeable about the prepaid plans. I didn't feel pushed to buy something I didn't want or need. His explanation in giving an example of purchasing the over 75 miles radius was excellent. When our number is up we don't know where or how far we'll be from our home address. Taking out the extra mileage clause can save the family a minimum of $6,000 to get you back home for cremation.
Angeleste S.
San Francisco, CA
If I could give Neptune of Northern California more than 5 stars I would. I went to Neptune thinking old school after doing some research – as a technology guy, I am typically attracted to new technology and new innovation. The research I did on the so-called new companies in this space did not impress me. Why? They did not offer a live human being to support and guide my family in person after my passing. I want someone there for my family to support them. After much research, comparison, and contrast, ultimately with the top consideration being the service and quality I wanted to give my family, I called Neptune. My first phone call with Neptune was a pleasant surprise. I spoke with Katherine Santini, a genuine, warm and personable person. She really took the time to discuss my needs for myself and my family. She asked good thought-provoking questions that gave me the confidence that this person really cared. She answered all my questions throughout my whole decision process; she returned calls at night as well as the weekend – that is unlike other professionals I have dealt with in the past. I hope people appreciate someone who cares that much. I never ever got pushed or strongly armed to sign, sign, sign. She was a true consultant an advisor. Once I decided to move forward with Neptune, she went through all the paperwork in detail, with patience and expertise. I am a big fan of Katherine – she is the kind of person I could be friends with. Anyone considering Neptune and schedules time with her will not be disappointed. Katherine is the greatest!
Cf G.
San Francisco, CA
Katherine Santini out of the Belmont office has been wonderful and wonderfully thoughtful and sensitive in the process of deciding whether Neptune Society is right for me. Because I may move out of country, pre-planning with them is not an appropriate option. Nonetheless, Katherine has been most helpful.
Lucy D.
San Carlos, CA
I can't thank Noel Hanna enough for all her help and quick response during a brutal time. Big thanks also go to the crew on the Naiad (Neptune Society's boat based in San Francisco).
Brad W.
San Diego, CA
Ms. Jill Shiller was a great comfort to me around my Mother's passing and all the arrangements. She is very knowledgeable and professional, and those qualities really helped at a time when I was grieving and somewhat bewildered about finalizing everything. I am very grateful for her guidance and her kindness. She was patient and yet helped move the process along. Thank you very much.
Leslie Z.
Belmont, CA
I live in Virginia and my sister passed in California. I hadn't been in touch with her in some time and it was really difficult for me. The Neptune society made the process of cremation and making sure her ashes got to me safely so easy.
Jamie L.
Belmont, CA
Peace of mind and a good idea of what is needed. The box was delivered as promised. Now the hard part is for me to figure out what to put in the guide book. I have told several friends and family to check the website and see if this is a good solution for their own arrangements.
Pamela H.
San Jose, CA
From the moment I phoned for them to come – they were everything you would hope for after my mom passed away. The person who answered the phone, Linda F. and Tolofia – the two gentlemen who came to take her were quite respectful and handled things with great care and empathy. Jill Schiller was so great, comforting, and bent over backward to make everything go so smoothly in such a difficult situation. Seven years ago they helped when my father passed away. Unfortunately, I don't remember the names of those who helped us then, however, things went well back then too.
Anna M.
Belmont, CA
Tolofi and the staff of Neptune Society went the extra mile to make what is a devastating time in any one's life more bearable. Completing the paperwork and notifications lifted a burden and allowed personal healing to begin.
Carol T.
Belmont, CA
Thank you to Noel who handled my sisters' cremation affairs. My sister had already made the arrangements for cremation, but Noel helped me with the final necessary paperwork and I am in the Chicago area. I did get the pleasure of meeting Noel and I would recommend her completely.
Bob G.
Belmont, CA
Our mother passed away peacefully and Neptune Society of Belmont took care of our mother's last wishes. Tolofi was always there to answer questions and help us through a difficult time. She was thorough and compassionate. Our service was more than I can hope for. Thank you
Steve L.
Carlsbad, CA
Tolofia makes a difficult time a lot easier to deal with.
David H.
San Francisco, CA
My parents purchased a policy with the Neptune Society and
I cannot give this office enough praise. My Parents have both passed
and I cannot imagine an easier transition. Noel at the Belmont office is an expert and takes you through the process with ease and care,
Thank you!
Lynne H.
Vancouver, WA
If you're thinking about putting your affairs in order prior to something unexpected happening, I can't say enough about the Neptune Society. When my Mother-in-Law passed away, everything was in place. The staff at the Belmont location was so pleasant to work with and knew exactly what to do with no added pressure on our family. Thank you, for making such a stressful time as easy as it could have possibly been.
George S.
San Mateo, CA
My 89-year-old mother recently passed away. I cannot say enough good things about how the Neptune Society treated my family throughout this difficult time. The entire process of having my mother's remains cremated, obtaining the death certificate, choosing the urn with the proper dimensions that the church specified to have my mom's remains placed in its prayer garden, etc. were all handled by the Neptune Society. An extremely difficult task was made so much easier. I especially want to thank Noel who was extremely helpful and lived up to every promise made. I highly recommend Neptune Society. I will miss my mother who was a loving, caring, thoughtful person and a fantastic mother. And my mom's last act of selflessness was to have made prior arrangements for her remains with the Neptune Society decades before she actually passed.
I wish to thank the Neptune Society for the assistance and attention to detail during an extremely difficult time. The Neptune Society warrants a 5-star review.
Sincerely,
Kurt K
Kurt K.
Belmont, CA
Noel and the staff was so helpful. They helped me take care of all of my mother in laws arrangements. Noel went above and beyond to help me at a very difficult time. I never had to make arrangements before and she helped me step by step from arrangements to pick my mother in law up from our home to the cremation and death certificate. I don't know what I would of done without her and her staff's help.
C.H
Pacifica, CA
ONLY positive things to say about my experience with Neptune Society in Belmont. Competent, compassionate, professional and caring.
My family's first experience working with Neptune Belmont 3 years ago was with my father and I was unprepared and uninformed about the cremation process. Dayna Jackson went the extra mile to facilitate the process and allow my father to have a final viewing before his cremation. The final viewing was VERY important for me and my family.
This past May my beloved mother passed away unexpectedly and having already worked with Neptune I called and was immediately EXCEPTIONALLY taken care of again in one of the most emotionally painful times of my life. Tolofi Nau was the comforting processional who assisted with the process. We again had a final viewing as my brother and family flew in from overseas.
Neptune Society plays an an important role in working with families during a highly emotional time. Tolofi and Dayna have my gratitude for showing respect, competence and COMPASSION as we laid our parents to rest.
Christina M
San Francisco, CA.
"Let me just start by saying that Dayna Jackson is wonderful! Our story is kinds long but when my father passed just recently, we were given conflicting information from two funeral homes. My poor father was bounced from one place to another cause they found out he had pre paid for his cremation so since they were not getting additional funds from us they would not help us. I won't say what places they are in this post. Once we figured out where my father was supposed to be, Dayna at the Neptune Society in Belmont could not have been more caring and helpful! We had so many questions and she was very informative and constantly communicated with us on everything! She was so caring and kind. It is already hard to loose a loved one but when you can count on someone to hep you and not look at you as a $ sign, it makes things a little more bearable. I would like to thank everyone at the Belmont Neptune Society but mostly Dayna! For taking the time after hours and on the weekend to respond to our questions and concerns!" –Melissa M., Sunnyvale, CA
Melissa M
Sunnyvale, CA
"I will be the second generation of my family to use Neptune Society, Belmont, CA. They took great care of my parents, respecting all their prearranged decisions, and also allowed me the opportunity to help prepare their bodies for transport. I know this isn't what every survivor would want, but it gave me closure at a time I desired to do a "last honor" for my folks.
Neptune charges a single fee or sets-up payments, but their cost is fixed as of the agreement date. They also can collect a body from any country with a US embassy, which I chose because I enjoy travel. The fee is held in trust and if the body is not recoverable (went down with a plane, etc.), the fee goes to the survivor." –Aimee C., Menlo Park, CA
Aimee C
Menlo Park, CA
"I wonder at the negative reviews given for the Belmont Neptune Society. From the moment we walked in the door to disembarking from the Naiad, it was an exceptional experience. We felt very comfortable leaving my daughter in their capable hands. They were very sensitive to our needs and graciously put up with our several changes of date. The scattering was beautiful, memorable, and exactly what she would have wanted.
I plan to go out the same way." –Bonnie J., El Granada, CA
Bonnie J
El Granada, CA
Noel and the staff was so helpful. They helped me take care of all of my mother in laws arrangements. Noel went above and beyond to help me at a very difficult time. I never had to make arrangements before and she helped me step by step from arrangements to pick my mother in law up from our home to the cremation and death certificate. I don't know what I would of done without her and her staff's help.
C.H
---
Take a Virtual Tour of Our Office
Use your mouse to click the arrows in the photo below to move around our office.
Noel Hanna
Funeral Director (FDR #2558)
Noel Lee Hanna is the Neptune Society of Northern California San Francisco Service Manager and a Licensed Funeral Director. She has been with the Neptune Society of Northern California since 2002. She works closely with a team of professionals who handle day-to-day activities such as meeting with families, arranging funeral services, and taking care of pre-need contracts. Noel enjoys spending time with her family and is also a licensed Zumba instructor.
---
Tolofi Nau
Funeral Arranger
---
Linda Feldman
Pre-Need Area Manager
Linda Feldman is a Pre-Need Area Manager for several Bay Area Neptune Society of Northern California locations including Walnut Creek, Oakland, San Francisco, and Belmont. She is privileged to have been helping families with cremation services for the past ten years. A Bay Area native, Linda enjoys spending time with her family, rooting for the local sports teams and enjoying her pug, Mojo.
---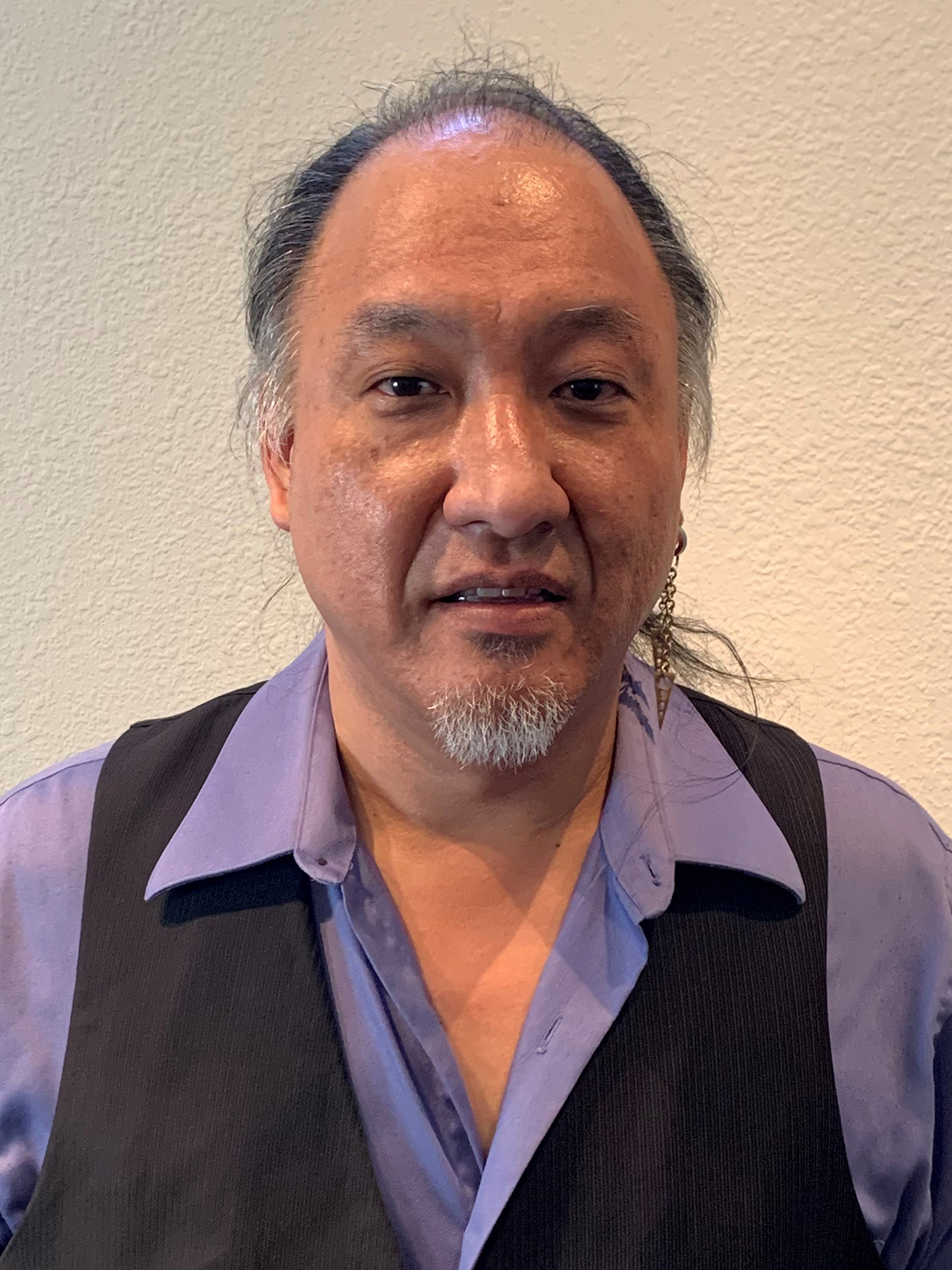 Eugene Jun
Office Coordinator
---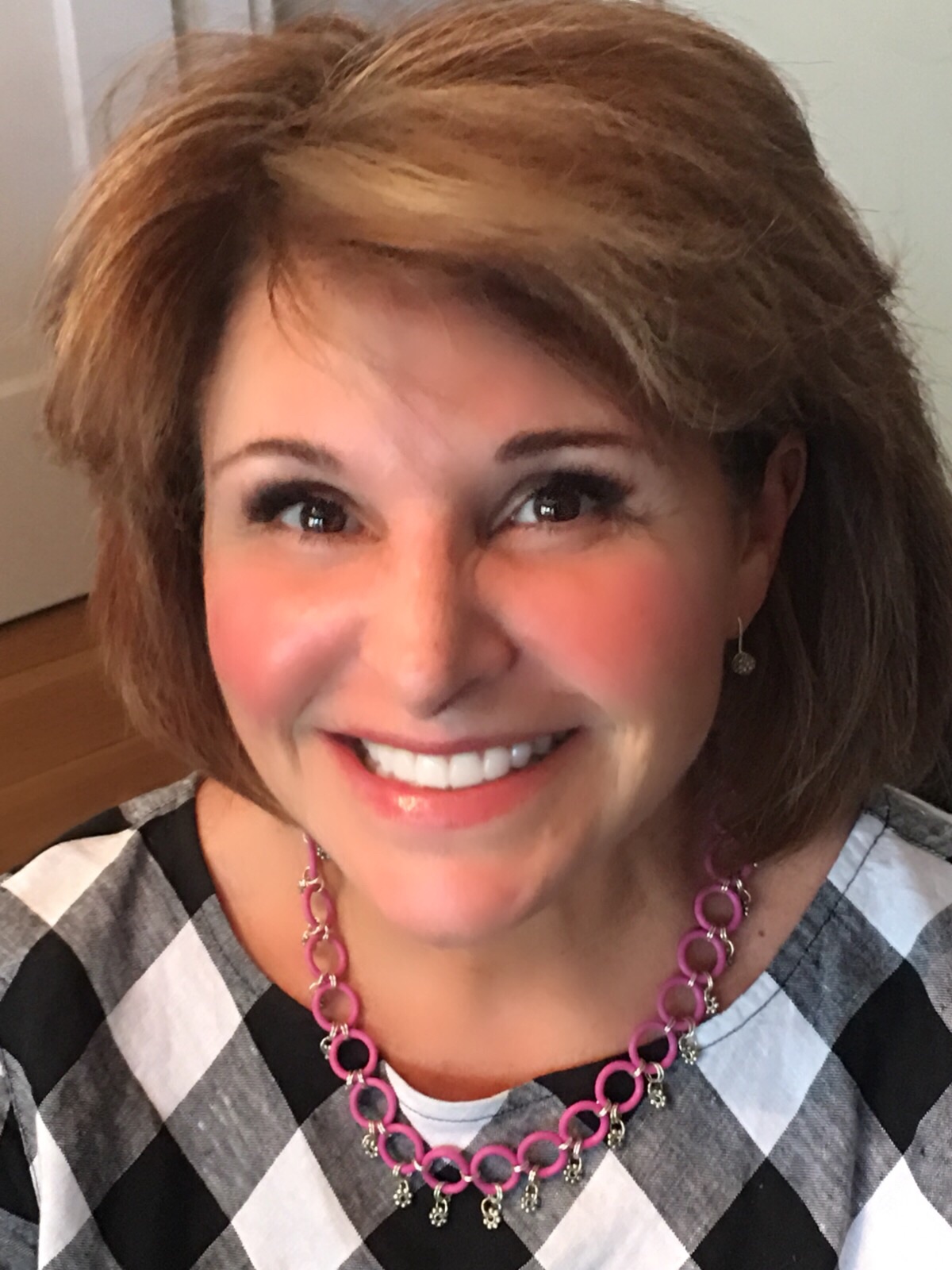 Katherine Santini
Pre-Arrangement Advisor
---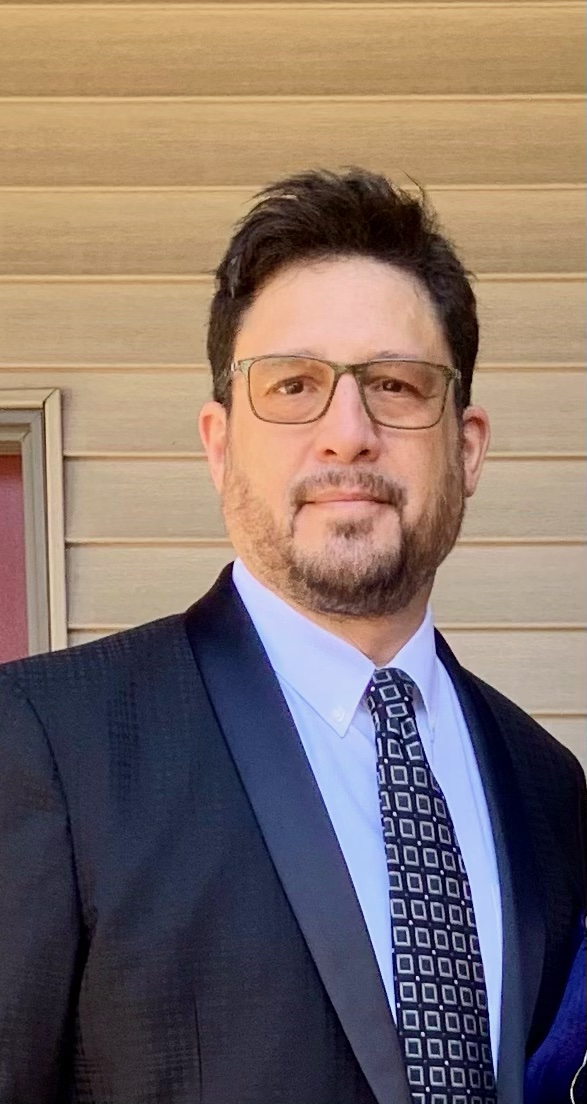 Frank Ramirez
Pre-Arrangement Counselor
---
For cremation services in the Belmont area, look no further than the Neptune Society of Northern California. Our dedication to the Belmont community shows in the responsible and dignified manner that we assist families at the most difficult of times.
Cremation is a flexible and environmentally gentle alternative to a traditional burial. A traditional burial requires that family members must make arrangements within a week to attend funeral services, but a cremation allows memorial services to be planned at a time that is convenient for distant friends and relatives to come into town to pay their respects. Traditional burials also often require toxic chemicals for embalming or similar procedures which can leak into the soil and groundwater around cemeteries. Cremations also free up land to be used by local businesses or homes.
Preplanning a cremation allows you to take control of how you are remembered. With the Neptune Society of Northern California in Belmont's wide selection of cremation services and merchandise, you can create a cremation plan that reflects your unique life story. We also have special services for veterans who wish to have the honors they deserve for their cremation and their memorial service. Not only does preplanning a cremation allow you to have your say on the cremation process, but it can also save your family hundreds or even thousands in the long run. Prices for cremation rise based on inflation, but preplanning allows you to lock in today's prices.
For more information about the cremation process at the Neptune Society of Northern California in Belmont, explore our website, call our office, or complete the form on this page. By filling out the form on this screen, you will receive a complimentary cremation planning guide which helps you organize your personal information in a place that loved ones will be able to find at the time of need. The guide also contains more information about cremation with the Neptune Society of Northern California.
Thank you for considering us to provide for you and your family at one of the most difficult yet important times in life.
In The Community
We enjoy participating in community and volunteer events, and getting to know you! Check out what we've been up to by following our Facebook posts. You can like us by clicking the Facebook "Like Page" button below. Follow us on Instagram and Twitter too.