Garden Of Innocence
What is Garden of Innocence?
Garden of Innocence is a 501 C 3 nonprofit that's sole purpose is to provide dignified burials for abandoned and unidentified children. They work to bring a community together to care for a child that no one had yesterday, to teach a community how to care for the children and their garden, to make sure that no child leaves this earth without someone who cared, to make sure that no child will ever go into an unmarked grave again, and to do something good that feels very right.
Foundation Story
In 1998, Elissa Davey read an article about a baby found in the trash in Chula Vista, California. While everyone sees these articles and wonders how someone could do something like that, it's common to push the tragedy aside and start your day. But Elissa couldn't forget that article, that child.
It stuck with her for a month until she called the San Diego county coroner and asked him, "for my own peace of mind, what ever happened to that baby?" He told Elissa that the child was still there and that he would go to an unmarked grave at Mt. Hope Cemetery if no one claimed him.
When she asked how to claim a baby that's not yours, the coroner said, "Show me you have a dignified place to put him."
Garden of Innocence was founded in 1999 as a place where children could be laid to rest with the love, dignity and respect each life deserves. Each garden is established and run by a local community of people who want to remember these children with a name and a family that cares.
How It Works
A cemetery or crematory will donate space where a Garden of Innocence can be created. It is in this niche where the children find their final resting place. Each garden is created and tended to by members of the local community. Gardens currently exist in the counties of San Diego, San Francisco, Kern, Ventura, Sacramento and Merced. There is also a sister Garden in St. Louis, MO. Each garden handles children from its own county and those from neighboring communities.
A county coroner or public administrator will ask the organization to claim an abandoned child in their care. They will send a form called a Certificate of Abandonment along with information belonging to the child such as death certificate, location and investigation paperwork. Once administrators receive this paperwork, coordinators at the local garden will start planning a service for the child at no charge to the county.
The Ceremony
Each child receives a full memorial service, complete with Color Guard provided by the Knights of Columbus, local law enforcement, ROTC and Military. He or she will be placed in a handmade casket or urn with a Beanie Baby toy after being wrapped in a handmade 8" x 8" blanket. A poem written especially for that child will be read during the service.
A volunteer clergy is always present as well as someone to sing while birds or balloons are released. Members of the community where the garden is located will also turn out to attend the service accompanied by any of the Garden's staff that is able to attend and help out if needed.
A headstone will be donated with the child's name and date of burial engraved upon it. The name is the most important item the child receives because a name is a dignity that every human being deserves. These names are given to them by people in the community where the baby was abandoned.
Why Help?
The garden isn't just about burying babies. It allows people to find closure in things that have happened in their life. It's a place where strangers can go to attend a service for a child that's been lost. A place where we can go to feel like we did something special for someone else – without thanks or expectation.
Yet the average cost of one cremation and service is $475, which is why so many abandoned children are given a morgue number and unmarked grave. Every life deserves recognition, no matter how short. Whether you donate your time, talent or financial support, the garden becomes your place. These lost children become your children.
Get involved today by starting or volunteering at a local garden or making a donation.
---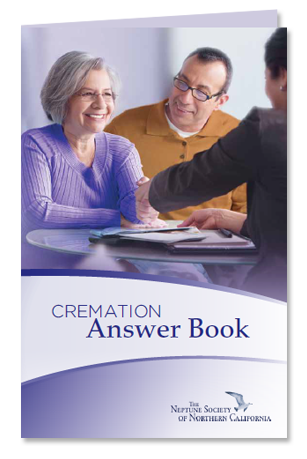 Contact Us Today for a Free Cremation Answer Book
Please complete the form to receive your free Cremation Answer Book.